Andy Murray's girlfriend Kim Sears looked beautiful in a little black dress as she helped the tennis star celebrate his Wimbledon win last night.
Kim and Andy joined Andy's mum Judy and other members of Team Murray for a celebratory dinner at Nobu Berkeley in London on Monday evening (8 July).
Artist Kim teamed her chic black dress with simple black sandals, an oversized clutch bag and a huge smile! Unsurprising given her boyfriend has just become the first British player since 1936 to win Wimbledon.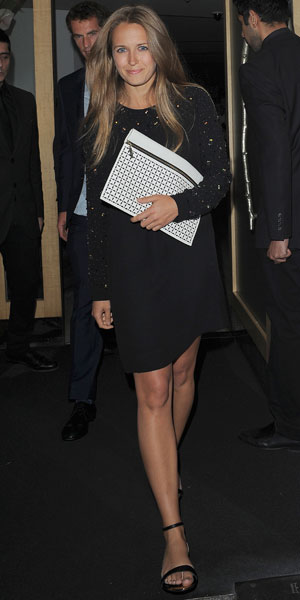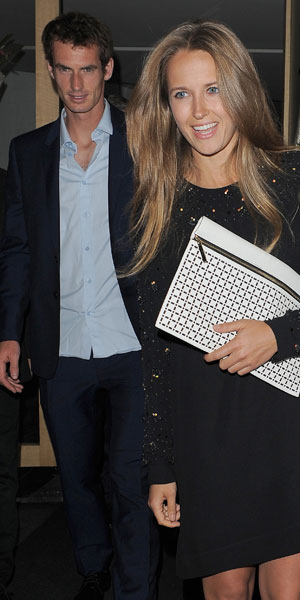 And, as always, her shiny hair looked a-mazing. No wonder she was voted as having
the best hair at Wimbledon
!
Kim and Andy have been dating for nearly eight years, and Kim has been a staple courtside at Wimbledon and around the world.
Talking about their romance this week, Andy said: "It's been good because her dad is a tennis coach and he still travels on the tour so she understands the sport well. She is used to being away from her dad from a young age so she understands that sort of distant relationship."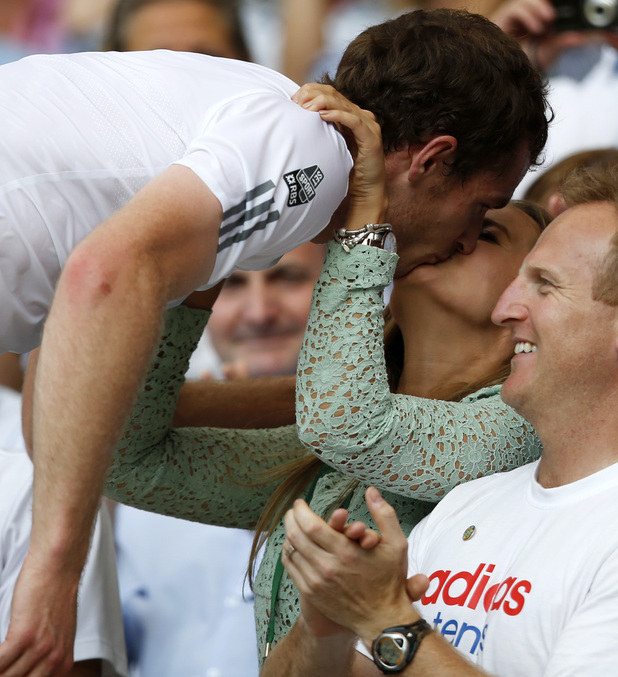 But anyone hoping for a proposal announcement anytime soon might be disappointed. During an interview with Holly Willoughby on
This Morning
, the star joked that if he did pop the question to Kim, the media would probably be the last to know.
Andy's had a whirlwind couple of days following his win, with press interviews, an Adidas event in London and a reception at Downing Street attended by Prime Minister David Cameron, Deputy Prime Minister Nick Clegg and Labour Leader Ed Milliband.
He also attended the glitzy Wimbledon winners' ball with Kim, Judy and his team on Sunday night.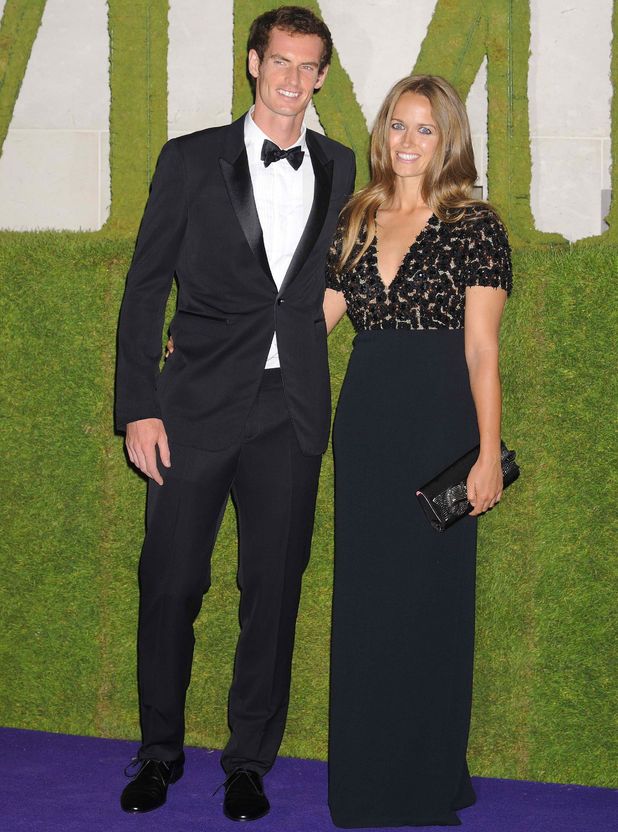 It seems Andy won't have much downtime to relax, however, as he tweeted yesterday: "Next goal is to try and defend the us open in a few weeks time!"
We'll be keeping our fingers crossed!
As for the future, he wrote in his
BBC Sport
column that he feels a lot of pressure has been lifted off his shoulders and he can't wait for his Wimbledon return next year.
"One thing I can already look forward to is walking out on Centre Court on the first Monday next year as the Wimbledon champion. I just cannot imagine what that experience will be like. There will be a lot of pressure and nerves but I don't think it can be as bad as it has the last few years."