Kardashian matriarch Kris Jenner has revealed that she stayed out of daughter Kim and boyfriend Kanye West's decision to name their child North West.
57-year-old Kris is known for being the head of the Kardashian family and usually having a hand in every business and personal move her children make.
However, when it came to Kim and Kanye choosing a name for their baby girl, Kris kept her opinions to herself, just as she had done with her eldest daughter Kourtney.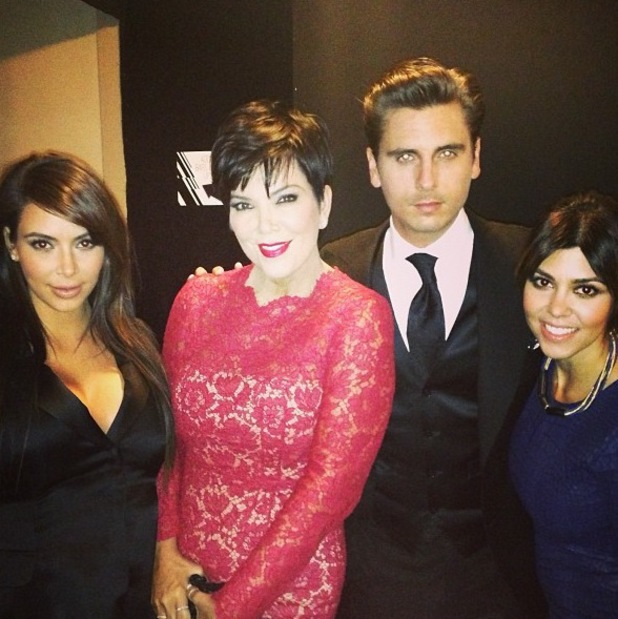 Speaking to
HuffPost Live
, the reality TV star said: "I wasn't involved [in the baby's name], I stayed out of that one. And I did the same thing with Kourtney when she named Mason and Penelope.
"I thought, you know what? No-one gave me any advice on baby names and a lot of people won't give their baby name because they don't want anybody to have any negative energy..."
As with Kourtney, Kim - who gave birth on 15 June - decided to divert from the Kardashian family tradition of naming their children with the letter 'K' and she and Kanye settled on North instead, as it held a great deal of significance to them and their relationship.
KimYe opted for the quirky name, since
North is said to mean "the highest point"
and their baby represents the highest point they have shared together as a couple.
And Kris doesn't seem to mind that her daughter has not followed suit by choosing a moniker beginning with 'K'. In fact, the soon-to-be talk show host loves the meaning behind North's name!
She added: "Kim sort of explained it to me. She says, 'North is the highest power.' And their baby, North, their little girl, is the highest point and power between the two of them. So I thought that was really cool."
But when asked whether Kim or Kanye initially came up with the name, Kris kept her lips sealed and diplomatically answered: "I think it was a joint decision [laughs]. Oh it's true. That's what I think. I think they did it together for sure."
What do you think of the baby name North West? Let us know below.
Check out the story of Kim and Kanye's relationship through pictures in our gallery below.
Copyright: Rex Features