Jodie Marsh has spent some quality father/daughter time with her dad - burning some rubber on their motorbikes!
Jodie and her dad John were caught on camera as they enjoyed a ride on their mean machines through the countryside together.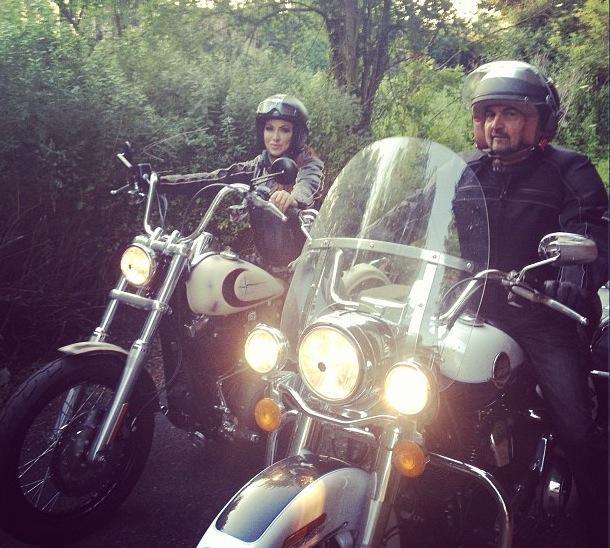 In the rather impressive photo, Jodie is smiling away as she and her dad pose on their motorbikes side-by-side with their headlights blazing brightly.
The pair then headed off into the distance for some serious fun!
Jodie has since shared the picture with her Twitter followers, saying: "Me and my dad #daddiesgirl x x x"
The star, who is a successful bodybuilder, has always had a fond love for motorbikes - and now we know where she gets it from.
What a cool family!
Victoria Beckham, Michelle Keegan and Tulisa: Top showbiz stories from 6/7 July in pictures:
Copyright: WENN