New mum Imogen Thomas was left 'shaky' and 'scared' after a man entered her apartment while she showered.
The model and reality TV star, 30, was home alone with baby daughter Ariana when the stranger walked into her London flat.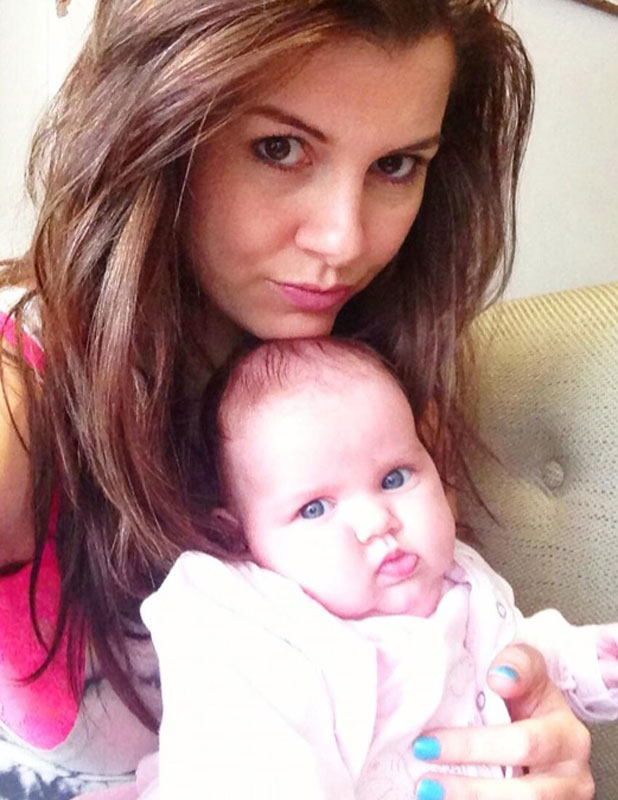 A frightened Imogen shared her scary experience with her Twitter followers, posting: "I just had a drunk man walk into my apartment- Whilst I was in the shower. Scared isn't the word. I'm shaking & we have 24hr security....
"I'm really shaky at the moment. Can't believe something like that just happened. I panicked and ran out the shower to ariana. So scary!"
She added: "He's gone now but kept telling me...don't be scared. I just said pls get out...pls go. He went....! 24hr security means nothing!!!!!"
An hour later, after composing herself, she reassured her Twitter friends that she was okay, saying: "We are both fine. It's just scary isn't it...thank u everyone. I def need a few stiff drinks after this x."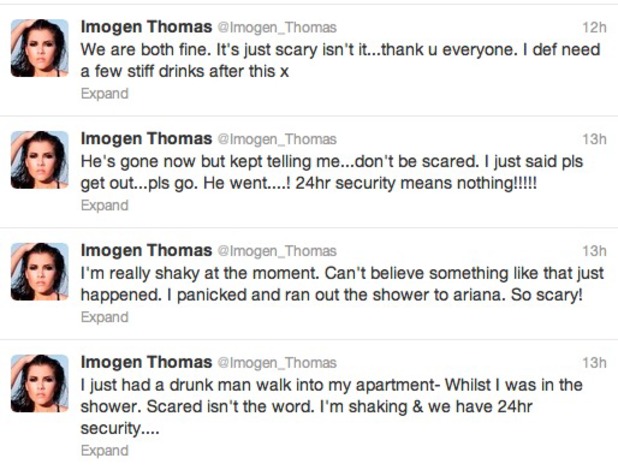 Imogen has been living in the flat since December 2012, when she moved in with boyfriend Adam Horsley ahead of their daughter
Ariana's birth
in February.
The former Miss Wales was determined not to let the incident ruin her plans for a Friday night in Chelsea (July 5) and put it behind her as she stepped out looking fabulous.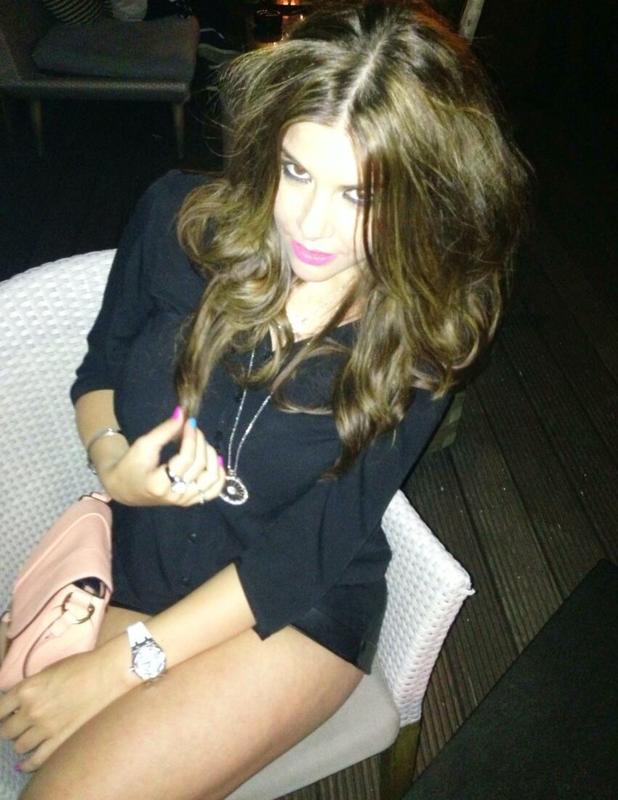 Imogen couldn't resist sharing the news that she was back in a pre-baby outfit, writing: "These are my size 10 leather shorts!!! Get in there!!!!!!!!!! #proud #workedhard"
The model has previously revealed that she
put on two stone
while pregnant.
Do you think Imogen Thomas looks bootylicious in her leather shorts? Tell us below!