Despite having a flourishing acting career, Rachel Bilson has joked that she would secretly like to be a rapper and perform a duet with rap superstar, Eminem!
The petite brunette revealed her alternative ambition in an interview with British
Cosmopolitan
, saying: "If I could karaoke duet with anyone it would be Eminem. I secretly want to be a rapper."
Rachel, 31, has spent a successful decade in the industry and is most known for her role as Summer Roberts in teen drama series,
The OC
. Nevertheless, her time in the spotlight has come with its difficulties, such as being the target of a string of robberies four years ago.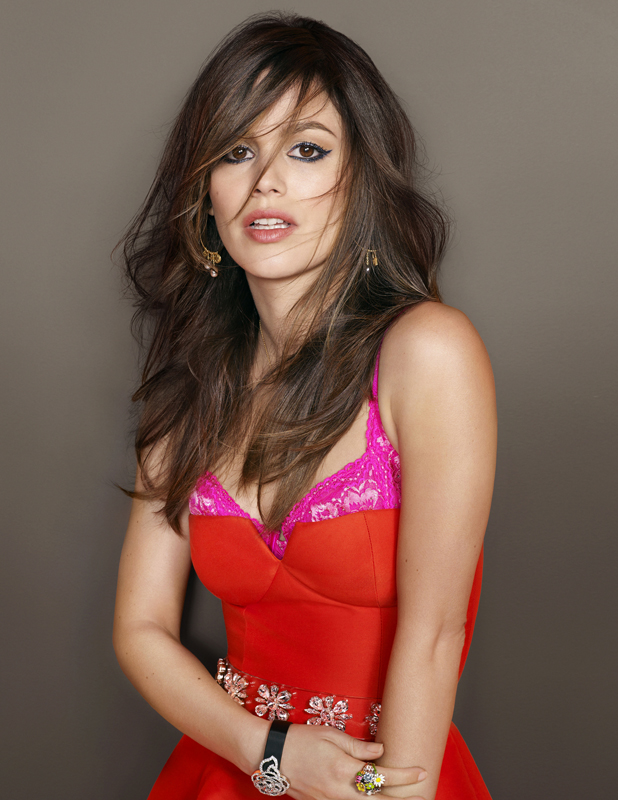 A group of youngsters repeatedly broke into Rachel's home in 2009 and reportedly stole over £200,000 of designer clothes from her collection, as well as sentimental items including her mum's engagement ring.
And now their crimes have been made into a feature length Hollywood film called
The Bling Ring
starring Emma Watson, which has left Rachel feeling angry and disappointed.
She explained to Cosmo: "I thought it was weird to glorify something that was so upsetting for a lot of people. It's important to detach from material things, but the special, personal things I lost are hard to forget."
But regardless of her traumatic experience being part documented in
The Bling Ring
film, Rachel is in a positive place and looking towards the future - which means thinking about starting a family with boyfriend Hayden Christensen and embracing her mature age.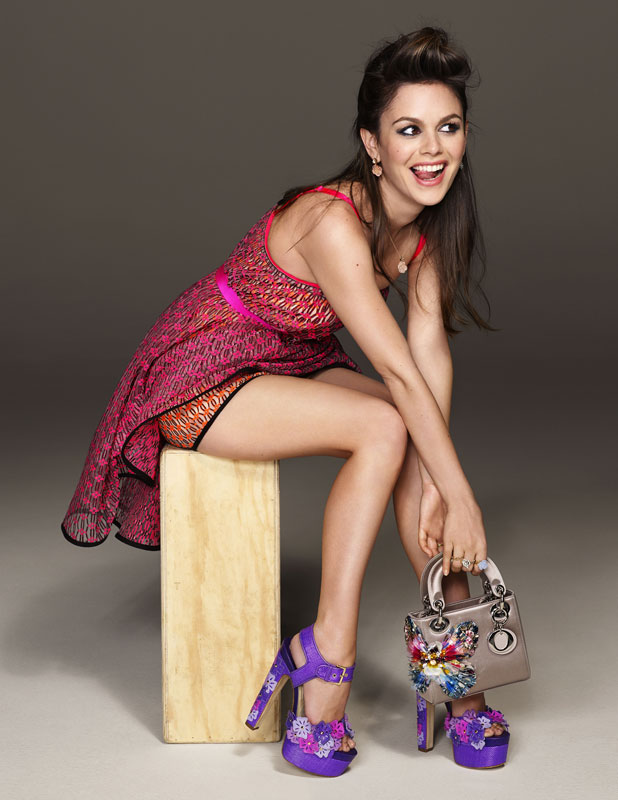 Although her body hang ups haven't disappeared, the actress claims that she isn't phased by getting older.
"Everyone has body insecurities; it's just one of those things" she said. "Once you hit 30, you just own it. You realise, 'This is who I am'. And, for me at least, I've learnt to be proud of what I've got.
"Thirty is a whole different thing; you can slow down and focus on family. Starting a family one day is definitely something I look forward to."
In fact, Rachel is a true romantic at heart and credits being in a relationship as "one of the greatest things". So will wedding bells be ringing in the coming years?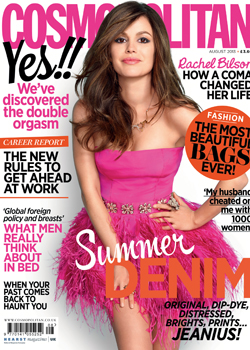 "My parents' divorce [when Rachel was nine] didn't make me cynical about love and marriage," she admitted. "I've always been a big romantic and I look forward to all those things. I've been in a relationship for six years and I'm happy.
"To have a partner is one of the greatest things. I've always been a fan of love! I love any movie or book or anything to do with love because I'm a romantic… I'm an emotional person; I go with my heart before my head every time!"
The full interview appears in the August issue of British Cosmopolitan, on sale 4 July. Also available in digital edition on the Apple Newsstand here.Behind the scenes footage can be viewed at www.cosmopolitan.co.uk/rachel
What do you think of Rachel's sexy and edgy look in this issue of Cosmo? Let us know below!