Poor Kelly Brook looked like she'd been in a scuffle this morning when she was snapped teary-eyed and with dirt smeared across her face.
But before you start to worry, we should point out the model was simply filming scenes for her new movie
Taking Stock
in central London.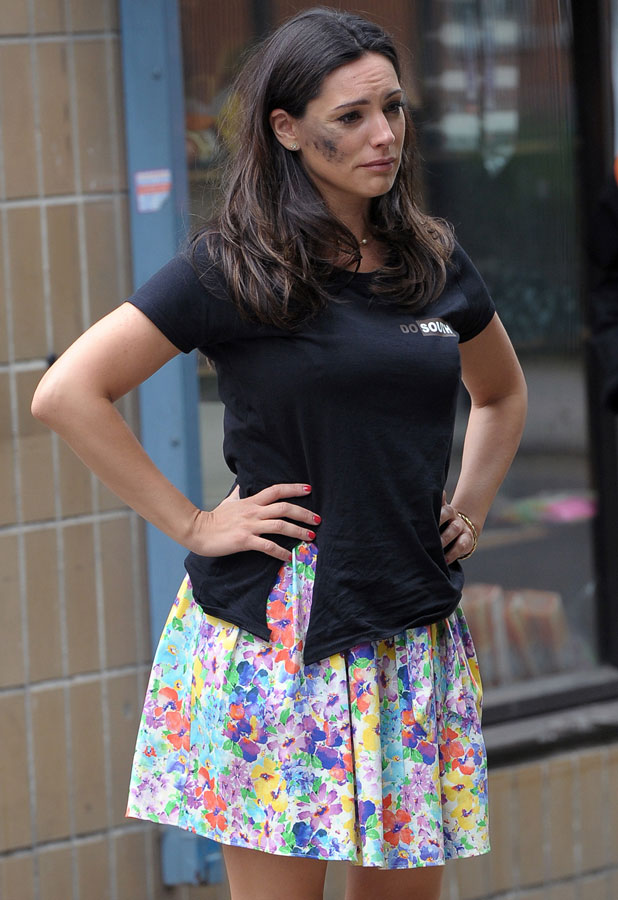 Kelly, 33, was wearing the
same New Look dress
she'd been pictured in earlier this week, but today she was looking decidedly less glamorous with her black T-shirt and dirty face while the cameras were rolling.
During a break in filming, however, the New Look swimwear designer was back to her smily self, beaming for the camera in her hooded parka.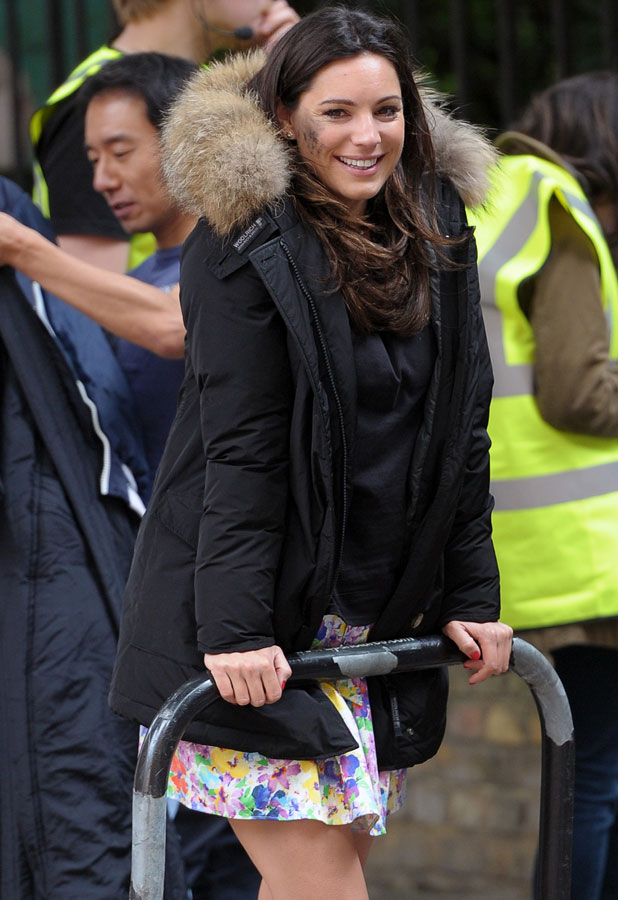 Kelly had given us a teaser that today would be a tough one on set by tweeting a photo of herself in tears this morning.
We're not sure what exactly happened to make Kelly's character so upset… and we suppose that's for the best so we don't ruin the plot... but the synopsis of the movie might give us a clue.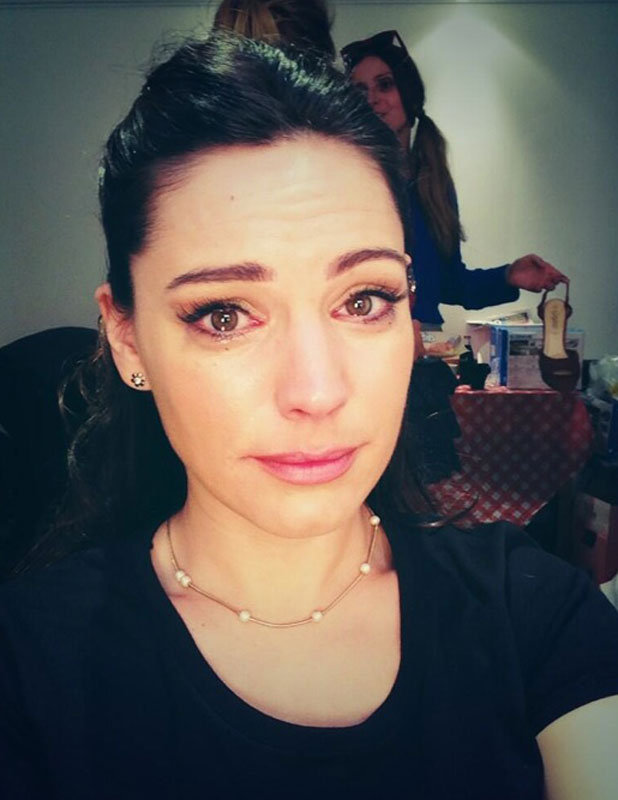 Taking Stock
is a British independent movie written and directed by Maeve Murphy and inspired by Bonnie and Clyde.
Action takes place in London and Paris with Kelly starring as an aspiring actress who finds herself turning to drastic measures after a string of bad luck leaves her jobless, broke and without a boyfriend. Yikes.
"It is so important that we continue to support British filmmaking and Maeve has written one of the best scripts I've read in a long time. I can't wait to get back to doing what I love, which is being on set and working with a hugely talented cast and crew," said Kelly.
Kelly, who recently wrapped up a guest stint on
Celebrity Juice
, previously starred in the action/horror movie
Piranha 3D
.
Tulisa, Rochelle and The Apprentice: yesterday's top stories in pictures
Copyright: ITV Screengrab