Rita Ora has switched up her sound to collaborate with Snoop Lion on a new reggae song, and even plays his love interest in the accompanying video!
The British songstress has been hinting for some time that she and the Californian rap star (formerly known as Snoop Dogg) have a new tune on the way, and teased fans by posting pictures of their exotic video shoot earlier this year.
And now the hot visual has been released, we have to admit that the storyline wasn't exactly what we were expecting.
Rita, 22, appears to play the love interest of Snoop, 41, as they meet at a bar and are then transported to a idyllic getaway in Thailand where they emerge wearing white outfits, implying that they have married.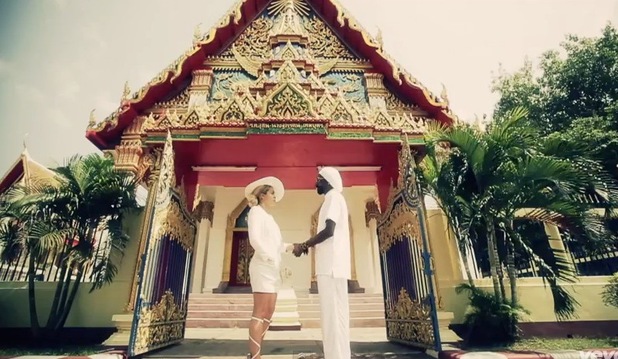 The two stars are then seen dancing with one another on the beach and around the local town, while enjoying the breathtaking scenery and making the most of the impressive wildlife by going on an elephant ride.
The visual ends with Snoop waking up and realising that he has merely been reminiscing about his past love.
Despite the unusual on-screen romance between Rita and the rapper-turned-reggae artist, this video is definitely perfect to get you in the mood for summer and has us itching to book a holiday as soon as possible.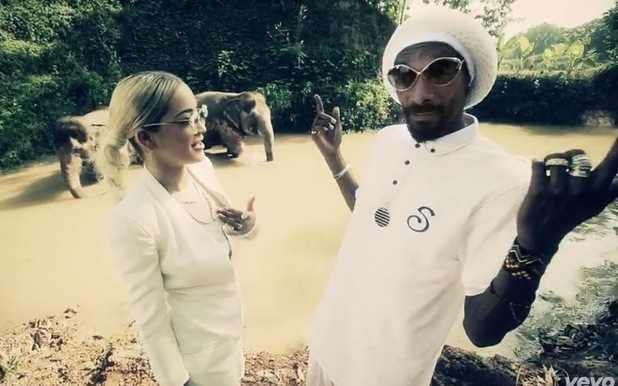 On top of that, we can't get enough of Rita's eclectic holiday wardrobe, which includes a tropical coloured string dress, tiny two pieces, a white monokini and even a structured blazer. Although we're not sure how practical that outfit is for riding around on an elephant!
What do you think of Rita and Snoop's "Torn Apart" video? Let us know below!
Tulisa, Chris Brown and Jessica Simpson: top showbiz stories from Monday in pictures
Copyright: ITV Screengrab