Kanye West took a night off from his new father duties to party with music industry pals at the BET Awards after party this weekend.
The rap superstar skipped the official award ceremony in Los Angeles, but decided to drop by the late night celebrations on Sunday (30 June) to catch up with his fellow artists and have a few drinks following the birth of his baby daughter, North West.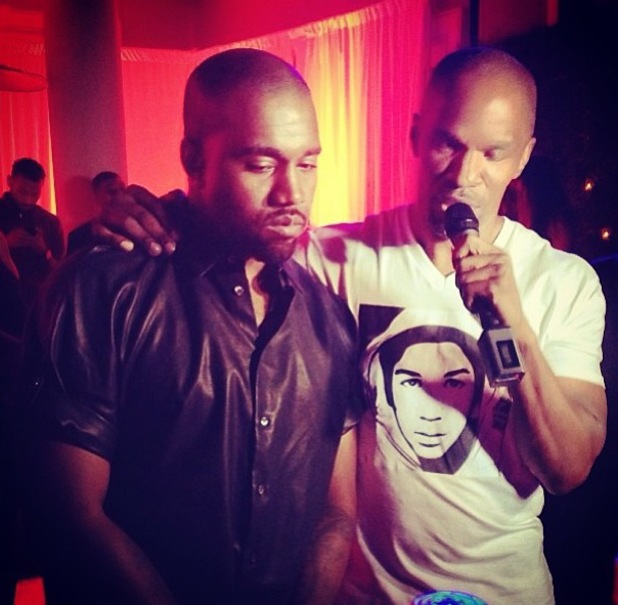 Leaving girlfriend Kim Kardashian resting at home with their newborn, Kanye stepped out in an all-black outfit to party at longtime friend Jamie Foxx's exclusive bash in Thousand Oaks, California.
While there, the 35-year-old also hung out with rappers T.I and Young Jeezy and even posed for a picture with legendary singer, Charlie Wilson, who had been honoured with a BET Lifetime Achievement award earlier that night.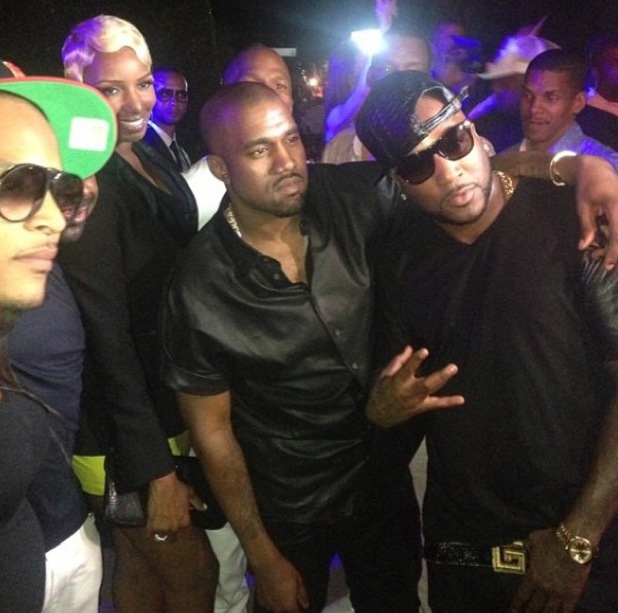 For the first time in the couple's history it seems Kim is the one who is keeping more of a low profile, as Kanye has been spotted out on a few occasions since North West's birth and has even posted a rare tweet on his Twitter account, revealing what his very first Father's Day present had been.
Yesterday (1 July), the 'Watch The Throne' star shared
a personal picture with his Twitter followers of an Apple mouse
signed by the late Steve Jobs, which Kim had bought him on behalf of their daughter.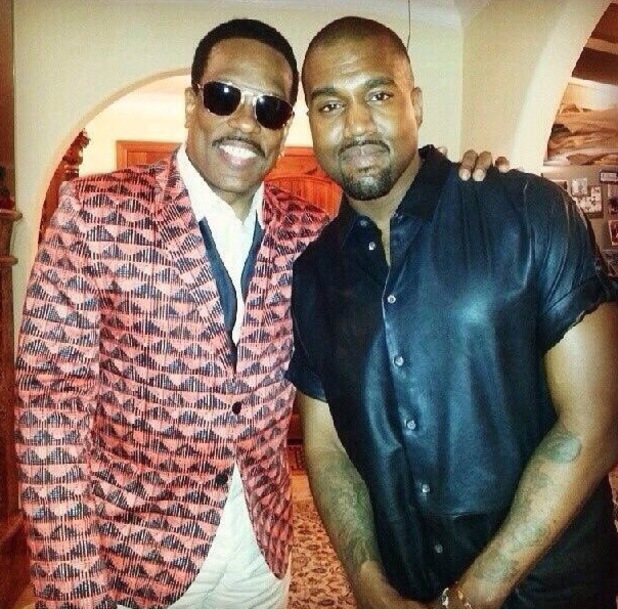 North West was
welcomed into the world on 15 June
and Kanye is apparently besotted with the tiny tot - so much so that he was said to have not left her side for the entire time she and Kim were in hospital.
No doubt after a few hours of partying with Jamie Foxx and the gang at the weekend, he raced straight back home to be with his girls again.
What do you think of Kanye and Kim calling their daughter North West? Let us know below!
Babies, bikini bodies and rekindled romance - your top showbiz stories from Monday, 1 July in pictures
Copyright: ITV Screengrab