Kanye West has been notoriously guarded about girlfriend Kim Kardashian and their daughter, but some things are just too good not to share with the world…
The rapper made the rare move of uploading a personal picture to Twitter on Monday night (1 July) revealing what Kim had bought him on behalf of baby North West for Father's Day.
The gift? An Apple computer mouse signed by the late Steve Jobs and another signed by his Apple co-founder Steve Wozniak.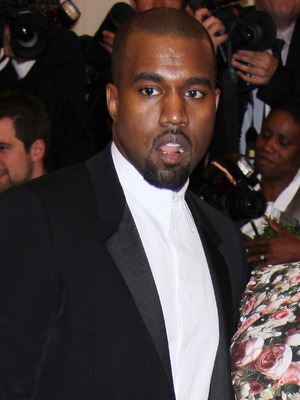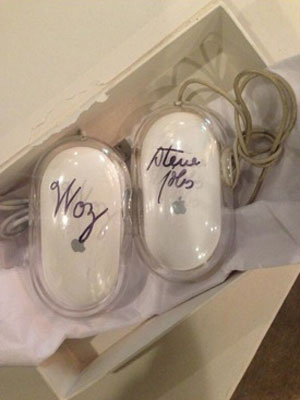 Kanye didn't offer any further info other than: "One of the other gifts my girl gave me for fathers day."
Of course, we all knew Kanye was an admirer of Steve Jobs thanks to his widely-talked about interview with The New York Times last month.
"I think what
Kanye West
is going to mean is something similar to what Steve Jobs means," he said. "I am undoubtedly, you know, Steve of internet, downtown, fashion, culture. Period. By a long jump.
"I honestly feel that because Steve has passed, you know, it's like when Biggie passed and Jay-Z was allowed to become Jay-Z ... I will be the leader of a company that ends up being worth billions of dollars, because I got the answers. I understand culture. I am the nucleus."
Pretty strong words.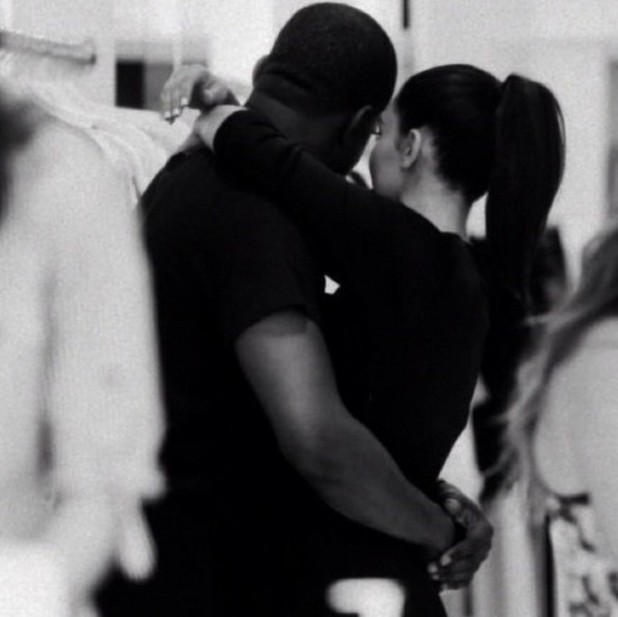 Meanwhile, it was rumoured at the weekend that
Kim and Kanye are considering a $2 million offer to sell the first pictures
of their baby daughter with all proceeds going to charity.
Kim and North West have been keeping a very low profile since
the birth on 15 June
, meaning there is plenty of interest in those first snaps.
Kim's baby to TOWIE scandals. The stories that kept us talking in June in pictures:
Copyright: Twitter Kim Kardashian