Pink has unveiled the music video for her new single 'True Love' and it's a full on family affair as her husband Carey Hart and their daughter Willow make an appearance in it.
Pink
, real name, Alecia Moore, debuted the video for her latest uptempo single featuring Lily Allen last night (30 June).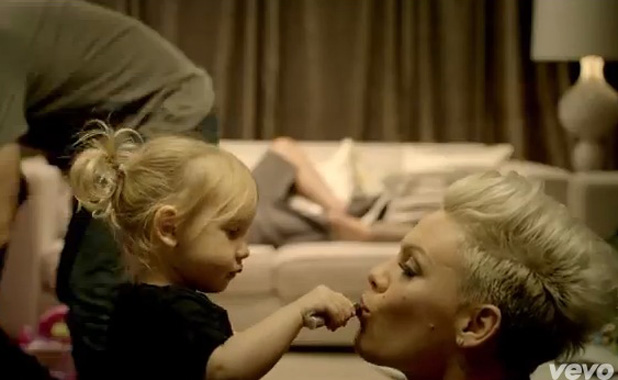 The video provides an insight into the singer's life, from Pink propelling across the stage and performing in concert as part of her 'Truth About Love' world tour, to having some quality mother and daughter time with Willow.
In one shot, the two-year-old tot is seen applying lipstick to Pink, while another shows her happily playing with her toys. Other scenes sees 33-year-old singer Pink jokingly swiping Carey, riding a bike with him and playfully throwing rose petals over him.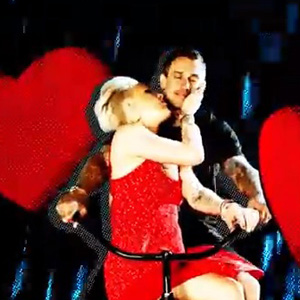 This may be one of Pink's most personal songs to date, as it describes the fine line between love and hate. Her lyrics state: "Sometimes I hate every single stupid word you say, sometimes I wanna slap you in your whole face."
While another verse reads: "There's no one quite like you, you push all my buttons down, I know life would suck without you." (Watch the video below):
Lily also makes a short appearance in the video and is seen aggressively chopping up vegetables in a kitchen before putting them in a blender.
This is not the first time that Carey has stared in Pink's music videos, as he previously
got steamy with her for romantic ballad, 'Just Give Me A Reason'
.