Lucy Mecklenburgh has become embroiled in rumours that she made a sex tape with TOWIE co-star Dan Osborne while in Marbella.
Viewers already knew that Lucy and Dan hooked up in the Spanish sunshine, but last night they saw Lucy's ex-fiance Mario Falcone accusing her of making a sex tape with Dan.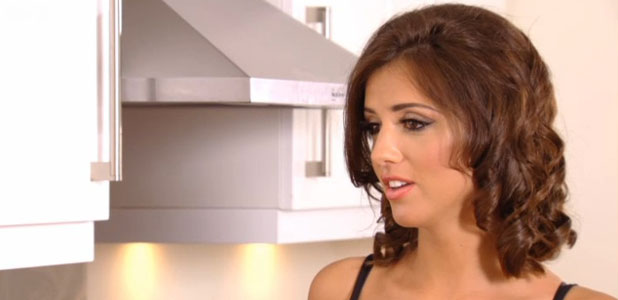 It all started when Mario asked Lucy to come and meet him to see their dog Bentley, and she took the opportunity to tell him how upset she'd been to see pictures of other girls with Bentley on Twitter.
"I'm really hurt," she said. "I just think it's disrespectful."
Mario, however, retaliated by saying: "Let's talk about disrespectful. I came here to apologise. Disrespectful is doing a sex tape in Marbella…"
That didn't go down well with Lucy who stood up in a rage. "Even if I did that, how is that disrespectful? Are you f**king joking me? You're actually kidding me? How many times did you cheat on me? Thirty, forty, fifty? How many times did you sleep with a girl and come home and sleep in my bed?"
"Seven times," replied Mario.
Lucy then stormed off – with Bentley!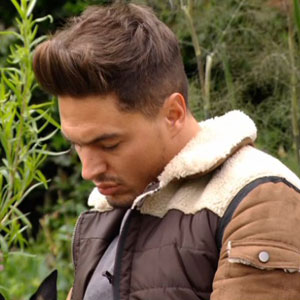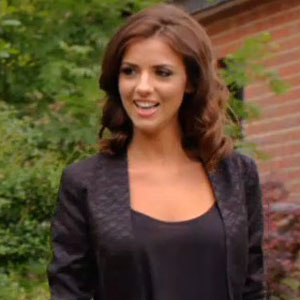 Later, she brought up the conversation with Mario while at a Michael Jackson-themed birthday party for Dan with the gang. She told Sam and Billie Faiers: "Mario still thinks he has something to do with my life. He has nothing to do with my life. If I make a sex tape it's nothing to do with him."
Sam told her: "Whether you've done it or not, it's no one's business but you and Dan."
Lucy replied by saying Dan would go "mental" if he heard what was going around.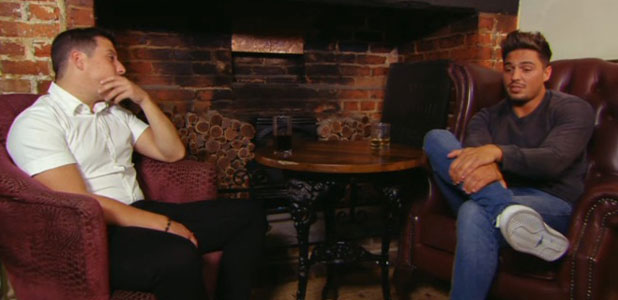 Meanwhile, Mario was meeting with Lil Chris, who, it turns out, was the one who told Mario about the alleged sex tape after apparently hearing it straight from Dan himself.
It's probably fair to say Mario is not Dan's biggest fan. "Every time that boy sees me he is so up my ass it's unbelievable. I don't know where he finishes and I began. He's a little yes man with no spine… If he really wants to go there and piss me off, I'll put him in it and let everyone know what he's like. He deserves it."
Mario, however, wasn't the only one who knew about the alleged tape. At the party viewers saw Arg and Chloe Sims confiding in Joey and Frankie Essex that they'd also heard the rumours.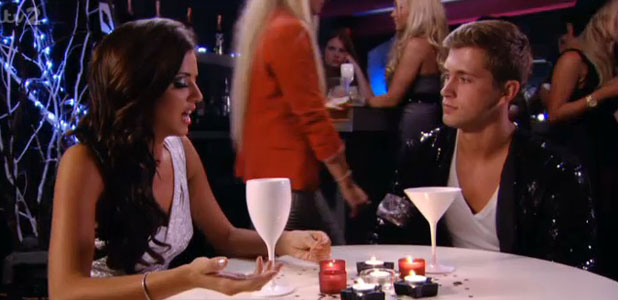 Towards the end of the night, Lil Chris made an appearance at the party where he made a beeline for Dan – and told him that he'd told Mario.
"A lot of people know about it because you was like a cat with the cream when it happened," said Lil Chris.
Dan was angry: "No matter what, if I tell you something you should keep it to yourself. Even if I did, it's nothing to do with you or Ricky."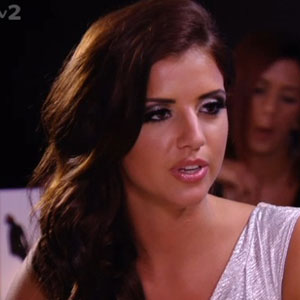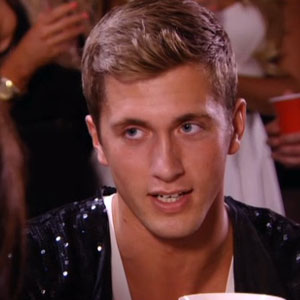 Later in the night, Lucy and Dan took a moment to talk about everything that had happened. "We've turned into porn stars all of a sudden!" joked Dan. "It's nothing to do with anyone what we've done anyway."
"You've treated me with more respect in two weeks than he has in two years," replied Lucy.
So did Lucy and Dan make a tape or not?! Neither has
actually
confirmed it. They've both kept quiet on Twitter about the rumour, perhaps we'll find out in the next episode when Dan goes to meet Mario face-to-face. We're expecting fireworks.
TOWIE airs Wednesdays and Sundays at 10pm on ITV2.
TOWIE splits and scandals and more! The stories that got us talking in June...
Copyright: Twitter Kim Kardashian