Helen Flanagan has insisted she is fine after posting a picture of her scratched chest on Twitter.
The actress and former
Corrie
star tweeted a close-up shot of her chest covered in sore-looking scratches.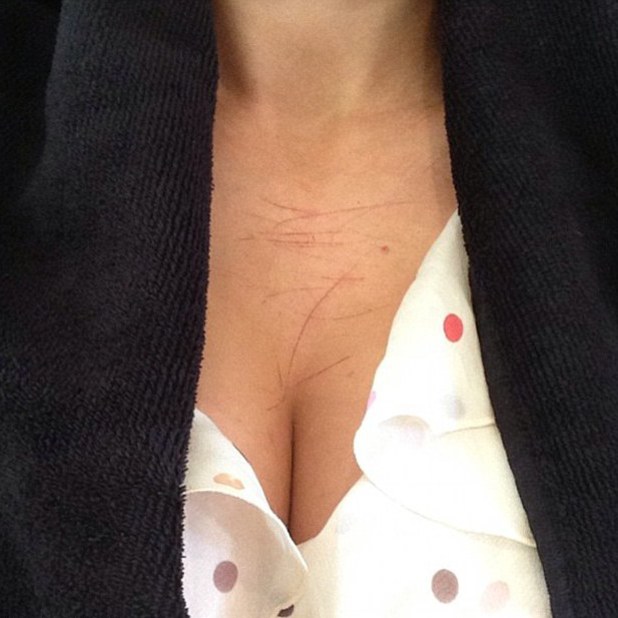 Helen, 22, was at a beauty salon and posted the message: "Having my blow dry and really embarrassed by my scratchy chest' it was really itchy and it looks like I've been mauled by a cat."
The star later returned to Twitter to assure fans she is OK, writing: "There is no words. Really there is no words. Self harm? Are you sure? FFS. I had a f**king scratchy chest."
It's been a difficult few weeks for Helen, who had a fright when armed burglars broke into her home earlier this month.
Earlier the same day, Helen took to Twitter to write: "So sweet that when I woke up little Felix was asking me for hugs so cute. #madethemorningeasier."