As Kate Middleton gives birth to our future king, former BBC Royal Correspondent Jennie Bond gives us an insight into the life of the royal baby…How long will Kate and the baby stay with her parents after the birth?
A lot will depend on what the birth's like. I would have thought she would want to assert her independence after a while. But they are kind of between homes at the moment. Their new home at Kensington Palace isn't quite finished so it's a bit awkward and it also depends on William's job. It's still a bit unclear about when he will finish and where he will be. I would have thought as mature young parents they will want to make their own little nest and be together with their little family sooner rather than later.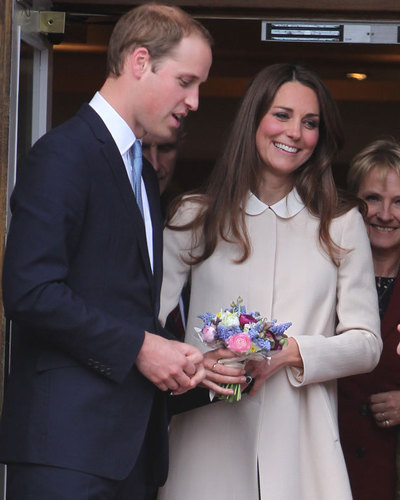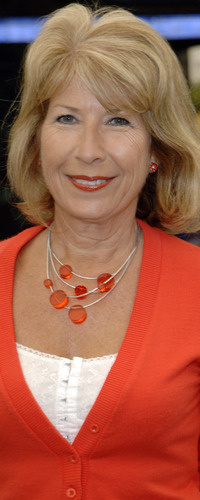 Will the baby experience a truly modern royal family?
The royal family will be slimmed down when Charles takes the throne and I think it will become ever more aware of public opinion, money and extravagance. I think that evolution will continue. The one thing this monarchy has managed to do and why it's so successful is that it does, slowly but firmly, change with the times. Twitter and Facebook, new communications, a bit more access – it's an ongoing process. So there will be changes but exactly how far they'll take it, we don't yet know.
How involved will the Queen and other royals be in the upbringing?
The Queen always stands back from her kids' and grandkids' marriages and domestic arrangements. I think she'll just let them get on with it. Charles has said that he's really looking forward to being a grandfather and I think he and Camilla will be quite hands on. And who wouldn't want an Uncle like Harry?!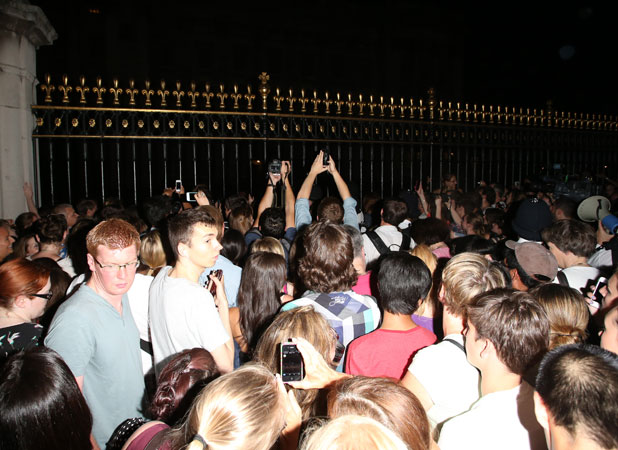 How will the baby's upbringing differ from previous generations of royals?
With every generation we see a loosening of tradition. Charles was the first to go to a school – it's amazing to think that the Queen didn't. I think we'll see this royal baby definitely go to an ordinary school, probably a boarding school, as William and Catherine both did. Boarding school is possibly the closest a royal child gets to an equal society. It's a safe environment where they can let their hair down and be with their peers.
Will they have a full-time nanny?
I don't think they'll have a bank of live-in nannies, like William had. The indications we're getting are that they'll have childcare on standby, but not necessarily there 24 hours a day every day. I can't imagine it will be anything like the Queen and Charles, where basically Charles was brought to see the Queen after breakfast. Then she went off and did all her duties – she was a working woman, after all – then there was an hour of play around bath time. I would think Catherine would want to be more hands on.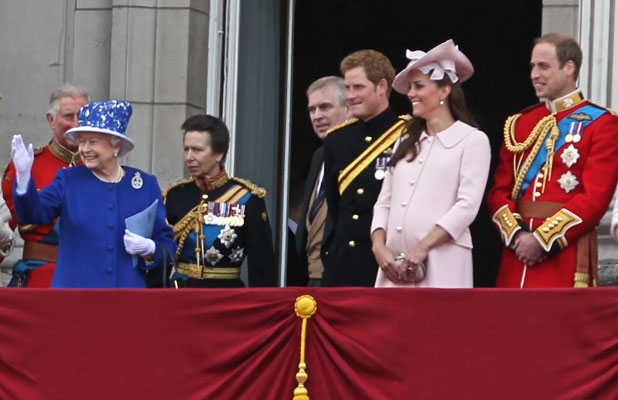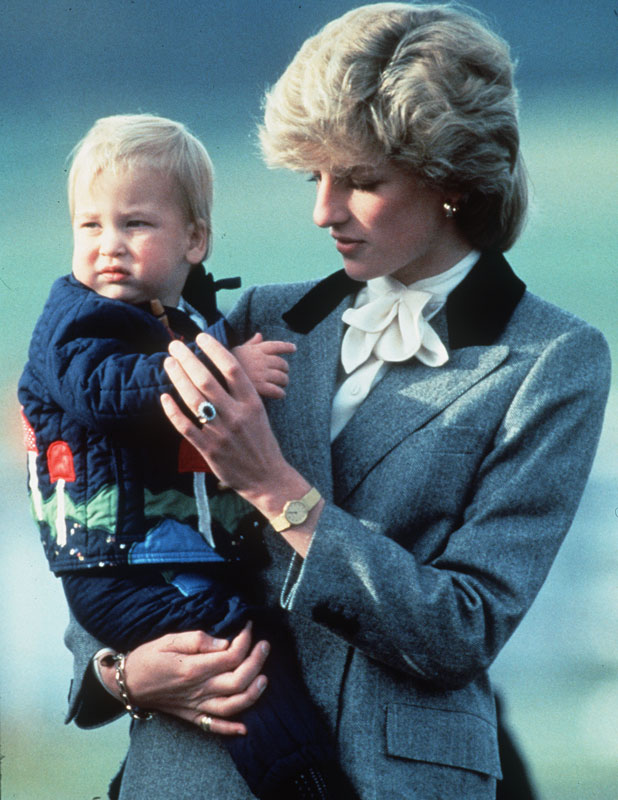 Will some age-old traditions remain?
This is a moment of history – a moment most of us will only witness once or twice in our lives. This tiny creature is going to be part of the history of our nation in a big way and the result of that is there has to be some tradition. The child will eventually have to learn more about history, constitution, duty and respect. It's a much 'heavier' upbringing than the second born.
What can we expect from the christening?
I think it will be at the music room at Buckingham Palace, as every christening has been. Queen Victoria's christening gown is now a bit shredded, so I believe they've made a replica of the gown. I think it will be steeped in tradition.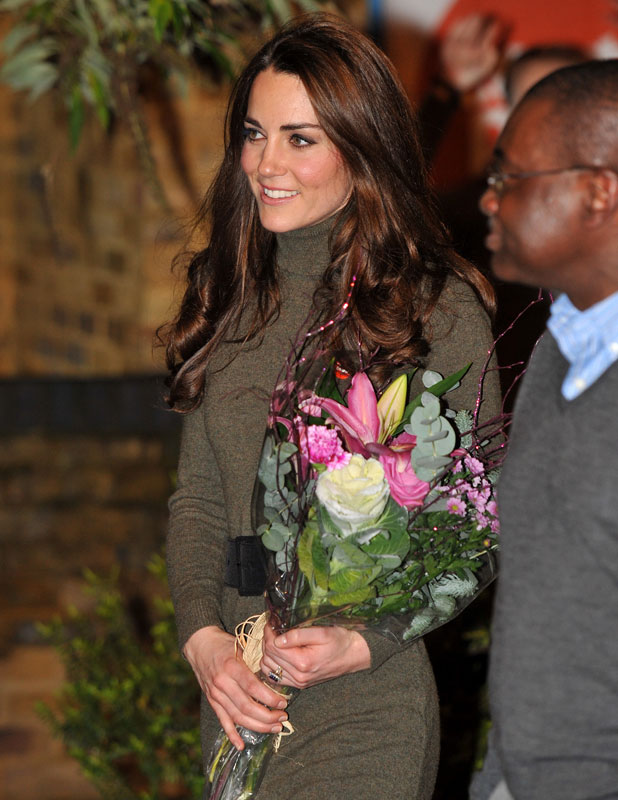 Will Kate's work schedule be pared down now?
I think she'll be out and about quite soon. After she was ill and hospitalised early on in the pregnancy, I was surprised to see how quickly she bounced back. I think she enjoys the work that she does. I'm sure that when they do a royal tour, they'll take the babe, just as Diana took William to Australia when he was very young. The palace were against it but she insisted, and it was a huge success.
Do you think Diana's influence will live on?
I think so; there's a lot of Diana in William. I remember her once telling me, 'We have work days and play days. On work days they have to look and dress and act like princes, and on play days they can put on their jeans and baseball caps, eat burgers and go go-karting.' That was a very good lesson for William and I think he will, in his own way, do the same for his child.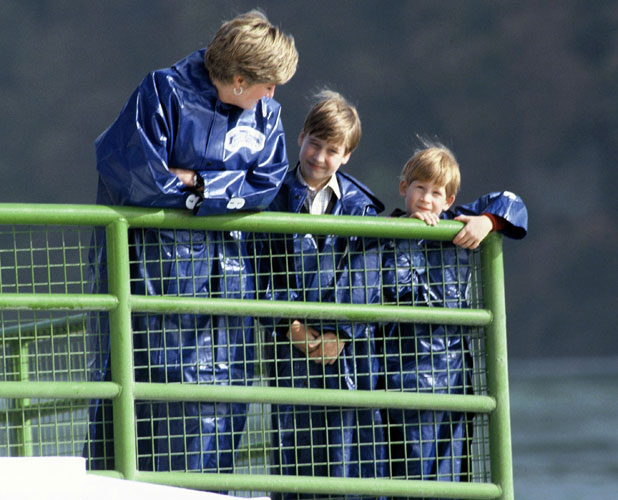 Will the baby go to school and university?
I think the baby will definitely go to an ordinary school – probably a boarding school. And this baby's got two very bright parents with good degrees off their own backs. I'm sure they will remember their time at university as one of the freest and happiest times of their lives. We saw William cycling around, going in the supermarket and coming out with a Tesco's bag and doing his cooking, which is the closest he's ever been to normal life. And I think they'll want that for their child.
Will William be a hands-on dad?
I think he will be a proper modern father and certainly get stuck in to changing nappies. This couple are a team in a way that you could never say about Charles and Diana. They're pretty equal and quite modern in their thinking, so I think they will work as a parental team.
What sort of security will the baby require?
I very much doubt that there will be a special bodyguard for the baby. I think they already have decent security around them at all times.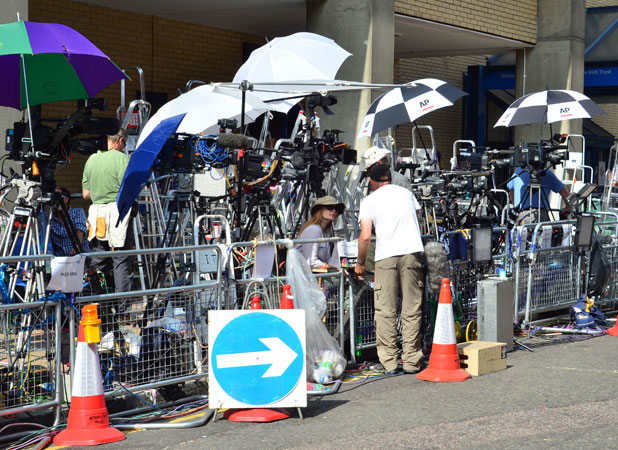 Who can we expect to see appointed godparents?
As this is such a significant birth, this child needs people around him or her who will be able to give proper guidance - people who will understand the monarchy and the institution. So I'd be surprised if we saw one of their best mates, like Guy Pelly who runs a nightclub, for example, I think we'll probably see Dukes, Duchesses, probably Harry and older godparents who have a real sense of the responsibility it's going to have.
Will the birth prompt Harry to settle down too?
I don't know what will make Harry grow up really. But we don't really want him to go grow up do we? We like him the way he is. I can just picture it; as soon as that babe is able to respond in any way he will be making it laugh, taking it out and maybe even having a bash at changing a nappy – I'm sure he'll be terrible at it! But who wouldn't want to have an Uncle like Harry?
Kate's pregnancy in pictures - gallery
Copyright: WENN