Ex-TOWIE star Maria Fowler is said to be recovering after taking a pills overdose.
A spokesperson told
Reveal
: "Maria is recovering at home with the support of her family."
According to
The Mirror
, the 26-year-old had been facing "personal issues" when she tried to take her own life last week.
A source said: "Maria was feeling at an all-time low."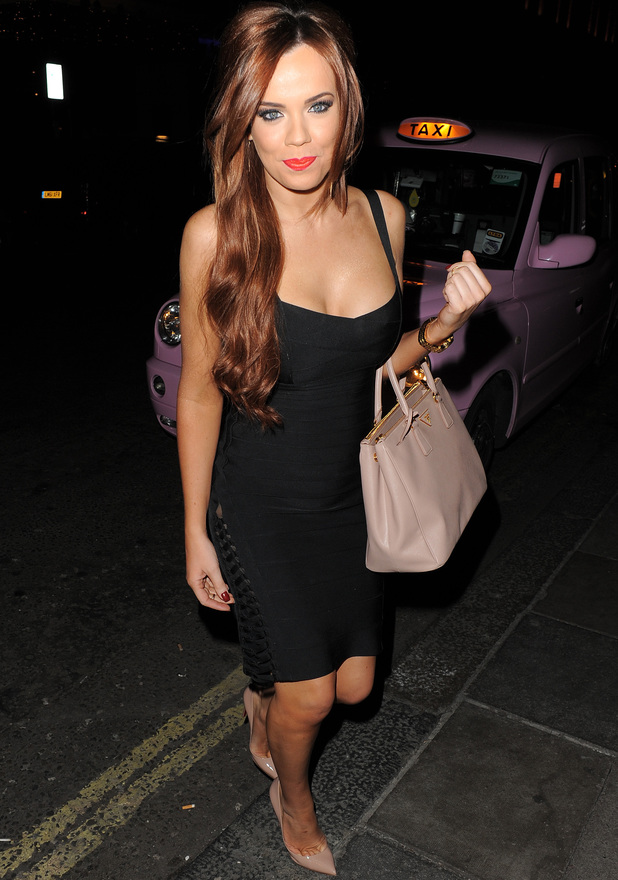 The red-headed Celebrity Bronze owner is reported to have spent three days in hospital before returning home to her mum's house in Derby, where she is also being supported by boyfriend James Morgan.
Maria, a prolific tweeter, has not publicly addressed the story via her social networking account, but did tweet earlier: "There's not enough support available, infuriates me. Any physical illnesses are treated with urgency but not those affecting the mind."
On 19 June she said: "Sorry i haven't tweeted or responded. Have been in hospital am ok l, just a bit poorly. Hopefully will be out later on if not tomorrow x."
The star has spoken in the past about "feeling suicidal" following her break-up with footballer Lee Croft last year and when allegations that she worked as an escort emerged in 2011.
At the time Maria, who strongly denied the claims, said: "My whole world is a mess because of these evil claims. When I heard what was going to be printed I felt suicidal. I just thought if I ended it all and I wasn't here any more I wouldn't have to deal with this."
Among those reaching out to Maria via Twitter today was model Imogen Thomas, who wrote: "Just read about ‪@MariaFowler Hun I know we're not close friends but I am here for u. I am so sorry u have been feeling so low. God bless u."
Maria replied: "Thankyou babe."