Pregnant Katie Price has joked she looks like a "tangoed Teletubby" because of her baby bump and extreme tan.
The 35-year-old told Nick Grimshaw on the
BBC Radio 1 Breakfast Show
on Thursday morning (27 June) that her intense colour was because she'd just returned from holiday with husband Kieran Hayler.
"I'm so brown, it's ridiculous," she said. "I can't even put make up on because I don't have foundation to match my face. I've literally been Tango-ed!"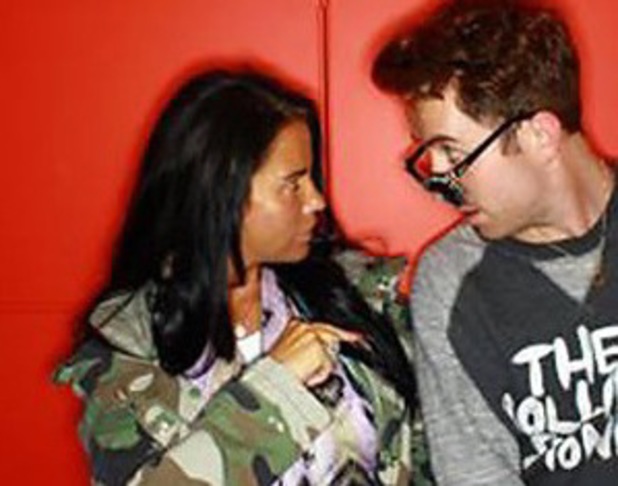 "I'm literally waddling," she added. "I look like a Teletubby, a Tango-ed Teletubby!"
Katie, who is expecting her fourth child, has just returned to the UK from a sunshine break to a private resort in Portugal with Kieran and some friends.
"I literally did nothing," she said. "Just lay in the sun and enjoyed."
"I look like a leather boot!" she joked.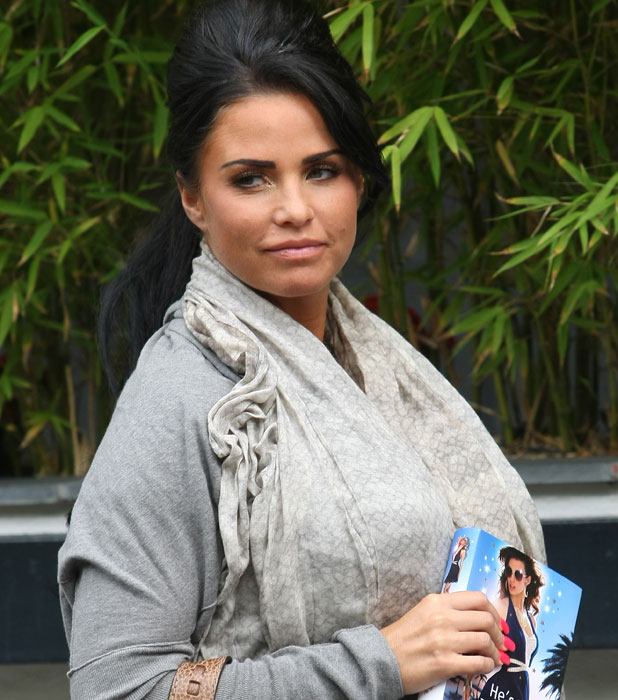 During their chat, Katie also hinted that her due date is imminent by adding: "I'm more busy the next few weeks and the baby can just drop out so God knows when it's going to drop out ... It could happen right now."
The model, who is promoting her 49th (!!) book
He's The One
, was on the show to play the infamous Call or Delete feature - and used it to prank her mum!
Naughty!