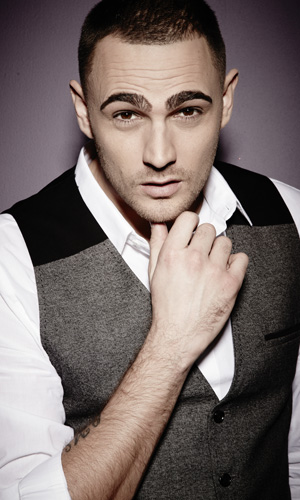 After achieving a top ten hit with his debut single 'On my Way', singer-songwriter Charlie Brown is now on a mission to be the UK's next biggest pop-soul artist since Craig David.
The 26-year-old, who kicked off his career as a songwriter, was backed as 'one to watch' after supporting Dappy on his UK tour last year. After releasing his single, he propelled to a new pop star status, landing a host of summer festival requests as well as being backed by major radio stations. Now gearing up to release his second solo single 'Floodgates', Charlie speaks exclusively to
Reveal
about his loyal fans, working on his debut album and being compared to Jason Derulo.
'On My Way' reached number seven in the UK singles chart in March, were you expecting your first single to chart so well?
I went into it with no expectations because you just never ever know what people might think of it. In the studio you might think it's great but people might not connect. When it broke into the top ten on iTunes, I was just checking every two hours and it just kept going up and up. It was amazing, the top ten was quite unexpected.
You recently toured with Craig David, how was that?
I did the four UK dates of Craig David's World Tour and it was amazing. The crowd were going nuts and they knew all the words from Craig's
Born To Do It
album, so everyone was reliving that. London was the one that I was really looking forward to because I've been to see other people perform there, and I really wanted to be up on that same stage. It was a great moment.
Tell us about your fans - Charlie's Angels and Charlie's Devils - who came up with the name?
I wanted to call my fans Charlie's Angels and I kept getting messages, mainly from guys, saying 'What do we call ourselves if we don't want to be your angels?' So I told them that they could be devils, and then some of the girls said that they preferred to be devils anyways, so it just developed from there into its own thing.
The support from my fans has been really overwhelming, in such a good way. You never know how people are going to respond to you as an artist but people have just really connected with 'On My Way' and hopefully me as well. It's amazing.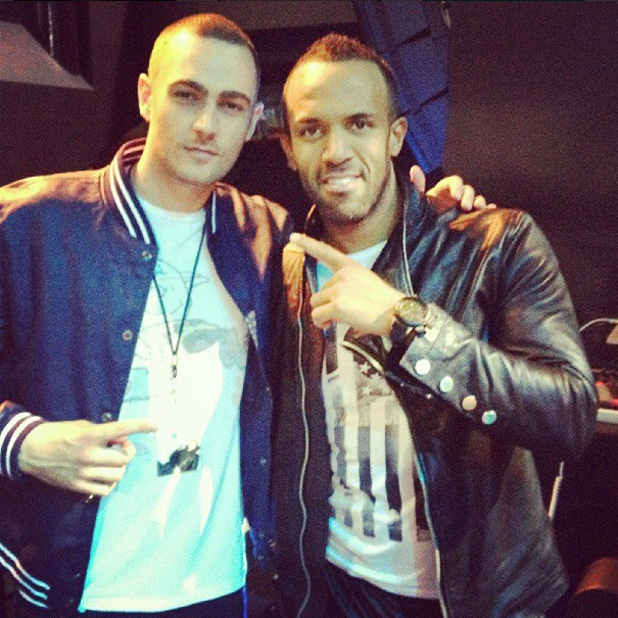 How have you been adjusting to the celebrity lifestyle? Are you the kind of guy to be photographed coming out of clubs every night?
Coming from a writing background, I was never in the public eye or looking for that scene. It never really interested me, so I was just in the studio till three in the morning for ten years. I wasn't partying. In terms of people that I hang out with, I'm not part of any celebrity clique or circuit. I was never that guy and I'm not now.
You've also been really busy with the festival season this year, how has it been going so far?
It's really exciting. I've already performed at OsFest and the All Starz Summer Party. I also did the Capital FM Summertime Ball. It was so awesome of Capital to be supportive of an artist like me and put me on that bill. I've still got Wireless to go as well, it's really busy.
Have you collaborated with any artists recently?
I was in the studio with N-Dubz rapper Fazer. He's got some stuff that I'm hoping he gets to put out that I featured on, I'm really excited about it. Other than that, I've just been performing and finishing my album off in the studio.
How's the progress with your debut album Dreamstate coming along?
Really good. We're looking to get it out before the end of the year. We had a meeting and we've already narrowed down the tracks for the album. I'm going to continue writing and anything that goes onto the record now will have to be better than what I've already got.
I also like the idea that I'm listening to it now but there might be three or four new tracks that I haven't even heard yet and that I haven't written, which could be better.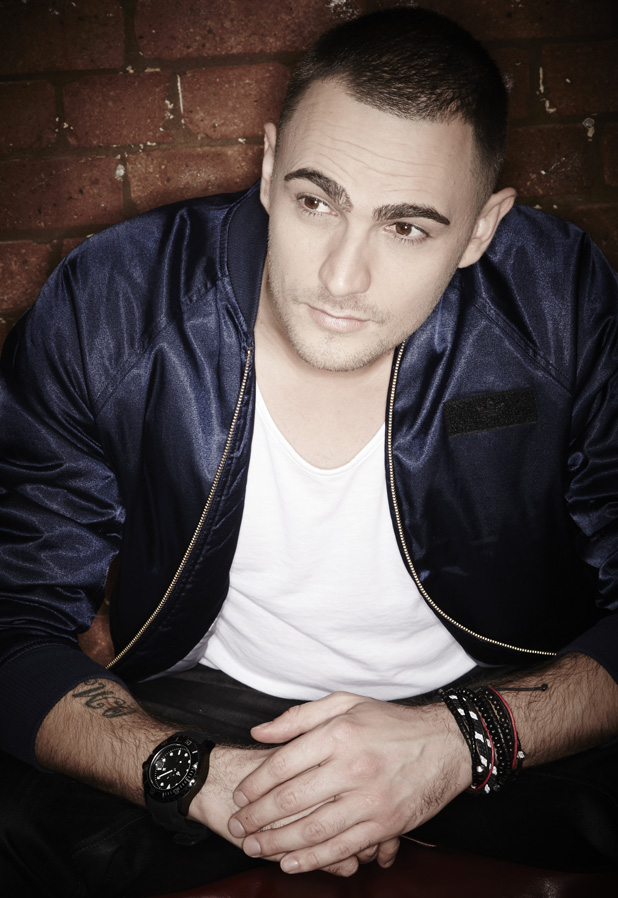 How would you describe yourself as an artist?
I want to make a really good soulful pop record. Funnily enough, since Craig, I don't think there has been a British pop-soul artist fully in that lane. I want to be that guy. I think 'On My Way' set me up to do that, so hopefully that's where I'm going and that's definitely where my head's at with
Dreamstate
.
Have you ever been compared to any other music artists?
I used to get the Justin Timberlake comparisons quite a bit but I haven't heard that for a while. Some people were taking some screen shots of 'Floodgates' and messaged me saying I looked like American R&B singer Jon B. Weirdly enough, I did an interview the other day and I was told that I get compared a lot to Jason Derulo. I was like ''OK, I'll take it!'
The last time we spoke to you, you gave us the inside gossip at the Brit Awards where you shared your plans for the future. What else do you want to achieve in the next couple of years?
Hopefully I'll be lucky enough to still be doing records. I hope to be able to take records to other territories into America and Europe and still be writing for other people. I would love to have that opportunity.
Charlie's new single, 'Floodgates' is out on 21 July. You can follow his every move on Twitter @CharlieBrownLDN.Check back on Reveal.co.uk next week to see an exclusive video from Charlie where he reveals his greatest fear, tells us his celebrity crush and practices playing ping-pong!
Check out Charlie's music video for 'Floodgates' below: