Hilary Duff put on a brave face yesterday for her son Luca, after admitting that she was heart broken following the death of her pet dog this week.
The actress revealed to fans on Twitter that her tiny pooch Lola had passed away and made no secret of the fact that she was hurting and deeply saddened by the news.
Hilary tweeted: "Guys! Thank you for all your well wishes for my beautiful Lola. it really means so much when you a hurting to know so many people care. [love] U all"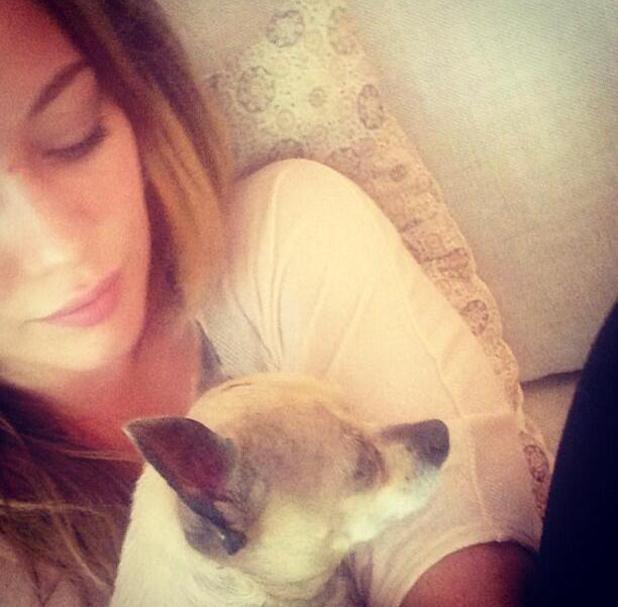 She also uploaded a candid snap of Lola and added: "RIP my beautiful Lola girl my heart is broken:( Say a prayer for my little angel."
The former
Lizzie McGuire
star - who is married to Hockey player Mike Comrie - was back to mummy duties after mourning the death of her beloved pet and was spotted out and about with 1-year-old son Luca on Wednesday (26 June).
Hilary, 25, kept her style simple and practical for a day with her little boy and wore a grey jumper with dark skinny jeans and brown boots. She also put on a pair of Aviator sunglasses to shield her eyes and left her hair signature blonde hair straight.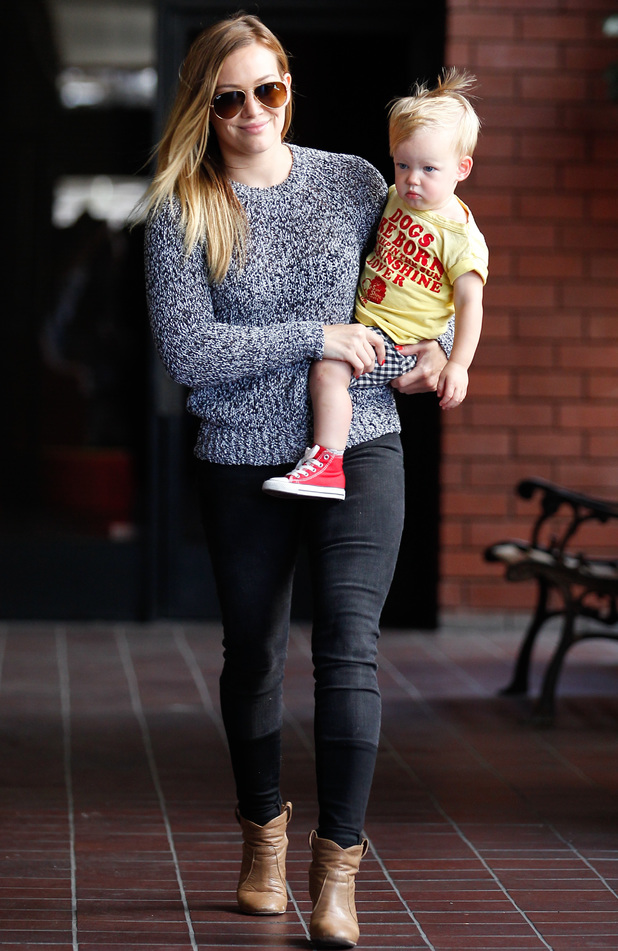 Luca looked equally cool in a yellow T-shirt - which paid tribute to the sunshine dogs can bring to people's lives - checked shorts and a pair of red Converse trainers.
The pair attended a 'Mommy and Me' baby class together. Hilary has previously admitted that she cherishes her time with her son and instead of immediately hitting the gym after giving birth to Luca, she decided to take things easy and enjoy her time as a new mum with him.
Nevertheless, she still looks like she's managed to achieve a svelte post pregnancy figure without having to live in the gym everyday!
What do you think of Hilary's low-key look? Let us know below!