Leanne Mitchell broke her silence on Twitter last night (25 June) slamming critics who have made negative comments on her music career, saying that she is fed up of being used as a "scapegoat".
Leanne, who was crowned the winner of
The Voice
2012 under Tom Jones' team, said that she was "too naive" after signing her record deal with Universal Music label after her win.
In a lengthy rant on the social networking site, she said: "Ever get the feeling you've been used as the scapegoat? I have had to read and listen to so much about me recently, and so far have kept quiet.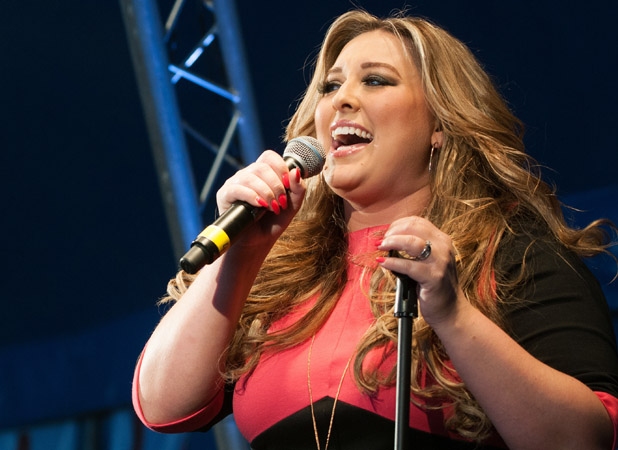 "For the record, I'd written and finished the majority of my album by the end of last summer, around September time... I don't know why it was decided to wait so long to release it, but unfortunately, being very new to all this and probably too naive, I had to trust the people around me in making the right decisions."
She continued: "Unfortunately, I don't think anyone was particularly on my side from the start. I never wanted to speak up, as I suppose the next thing will be I'm 'bitter', which I'm not, at all."
Leanne continued her message, saying: "If people actually gave me a chance, and didn't judge me on what has been said or written, maybe they'd see some people are just in it for the music."
The Voice
judge will.i.am has previously commented on the delay of
Leanne's album saying the process of getting her record out was "too slow."
Despite winning the BBC talent show almost a year ago, Leanne only released her self-titled debut album last month, which did not have chart-topping success.
Meanwhile, this year's winner, Andrea Begley, has
vowed not to end up in the same situation as Leanne after saying this week that "lessons have been learned".