Michelle Keegan and her boyfriend Mark Wright have been pictured cuddled up together while on a flight.
Despite having seats next to each other,
Coronation Street
actress Michelle snuggled down on Mark's lap before they both nodded off together on the plane.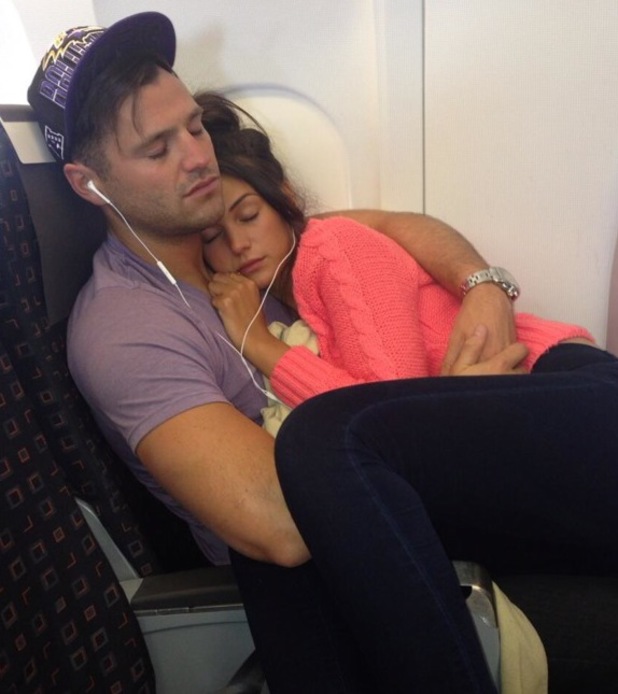 Michelle, who doesn't appear to be wearing any make-up, looks incredibly content as former
TOWIE
star Mark holds her tight in his arms.
Proving just how adorable they both are, Mark and Michelle are even sharing a set of headphones between them. Aww!
Mark's manager Neil shared the sweet snap on Twitter, saying: "On a plane. A seat each and they still have to be joined at the hip #INeedToHaveAWord."
Once he'd woken up, Mark replied: "One day, Neil." Neil jokingly responded: "Yeah one day hopefully I'll find true love too and maybe rival you two @michkeegan lol!"
The trouble is, we're not sure anyone can rival this adorable couple!