Jeff Brazier has been out cycling around London - with Mayor Boris Johnson!
The TV presenter was pictured earlier today (25 June) peddling close to Tower Bridge with BoJo, who he jokingly referred to as his "uncle".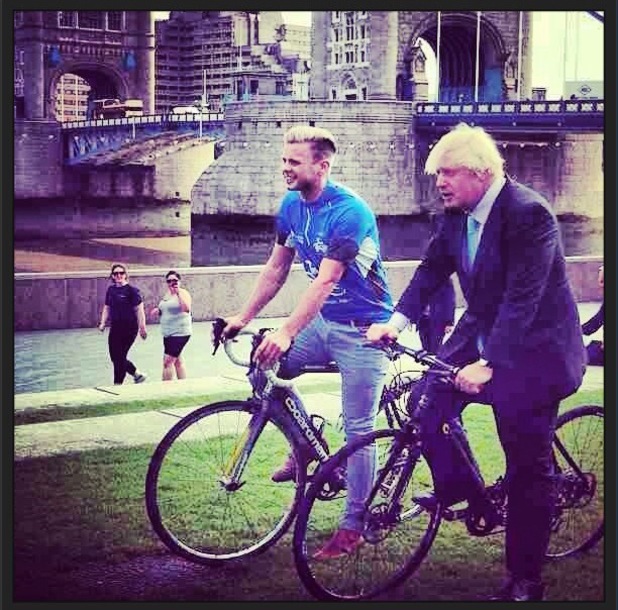 We never would've had these two down as friends, but it seems they got on like a house on fire!
Sharing a photo of his encounter on Twitter, Jeff mused: "Today's been lovely actually. Went for a nice cycle along the Thames earlier with my uncle before departing for #Wimbledon."
Before you start thinking that Jeff and Boris
really
are new besties though, the pair were launching the Ride London cycle challenge, which will raise money for The Mayor Of London's charities.
Read more:
Kristen Stewart gets her very first tattoo - pictures!
Read more:
Little Mix's Jesy Nelson NOT dating Loveable Rogues' Eddie Brett
Read more:
Holly Madison "officially engaged" to Pasquale Rotella after Las Vegas proposal