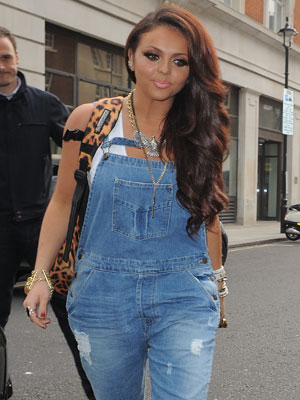 Little Mix's Jesy Nelson has confirmed not once, but twice that she is currently single.
The 'Wings' singer was romantically linked with Loveable Rogues' Eddie Brett last week when they were seen leaving a friend's birthday party in London together.
But according to Jesy there is absolutely nothing romantic going on.
Tweeting from the Little Mix official account, she said: "Id like to confirm that I am actually single :) much love xjesyx."
Clearly some people weren't convinced, as she then followed up with: "I would once again like to confirm that I am NOT with Eddie from the Lovable rouges much love Jesy."
She added, "‪#Single" just to really get her message across.
Jesy had been dating Diversity star Jordan Banjo as recently as May, when she
tweeted a picture of them looking loved-up
while cuddling in bed.
There's no word yet on when - or why - they broke up.