One Direction's Harry Styles and Niall Horan had an evening to remember last night (24 June) as they bagged a backstage pass to The Rolling Stones' concert.
Niall and Harry had just finished their 1D gig in Washington DC as part of their 'Take Me Home Tour' and stayed around to see the famous rock 'n' roll legends perform.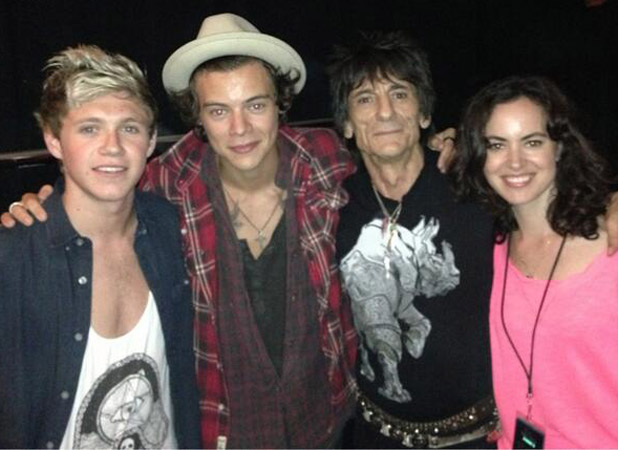 Niall and Harry got VIP treatment as they stood in the tongue pit watching The Rolling Stones perform their final North American show to a packed out stadium.
The boys were in good company too, as they sat next to Sally Humphreys, wife of Rolling Stones guitarist Ronnie Wood. They then continued the celebrations backstage in Ronnie's dressing room.
Ronnie, who is touring with his band to celebrate their 50 years of fame, posted a photo of them hanging out backstage. He said: "Had a blast with @NiallOfficial & @Harry_Styles in the @RollingStones tongue pit ~ great night in DC!"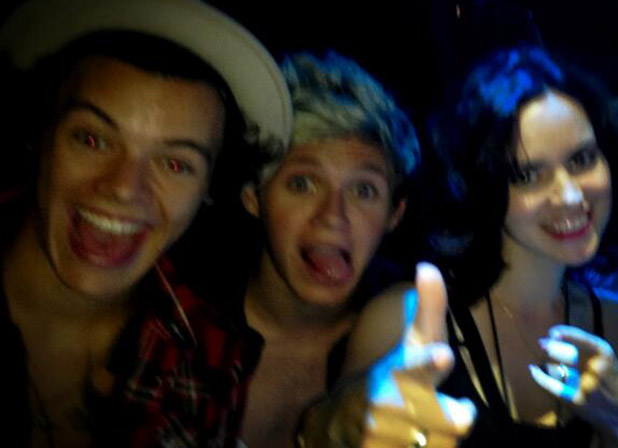 Niall, who wore a low-cut printed white vest top, tweeted: "Unbelievable experience tonight...massive thanks to @sallywood @ronniewood and @therollingstones a great gig..and for being so nice tonight."
Posing for a photo alongside Ronnie, Niall added: "What a gentleman he is ! Super nice guy! And a super performer! #ThatsWhatYouCallAlegend."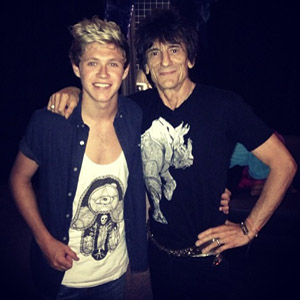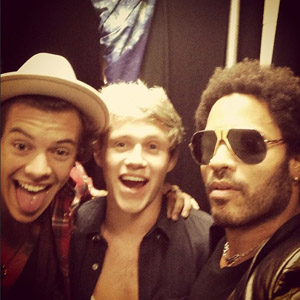 Celebrities have flocked to see The Rolling Stones in their special '50 & Counting' concert, and Harry's ex
Taylor Swift was recently invited to sing on stage with them
in Chigaco earlier this month.
It was still a star-studded affair last night though, as Lenny Kravitz and his daughter, Zoë, were also backstage having fun. Lenny, who posed for a photo with Niall and Harry, said: "Everybody is in Ronnie's room #rollingstones #onedirection."