Jodie Marsh has shown off her natural beauty by sharing a make-up free picture of herself.
Jodie, 34, took the candid selfie last night and, proving that she is happy in her own skin, then tweeted it out to her 545,000 followers.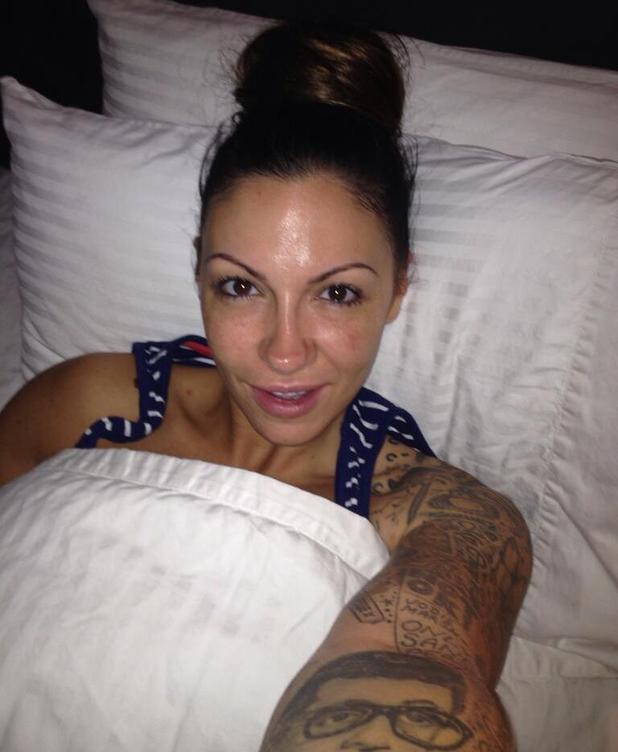 Alongside the snap, the glamour-model-turned-body builder commented: "Night y'all. Love you x x x"
In the picture, Jodie is wearing a striped navy vest top and
she has her newly-dyed dark hair
piled on top of her head in a high bun.
We're impressed with Jodie, as going to bed with your make-up on is a massive beauty no no. So thumbs up to you, girl!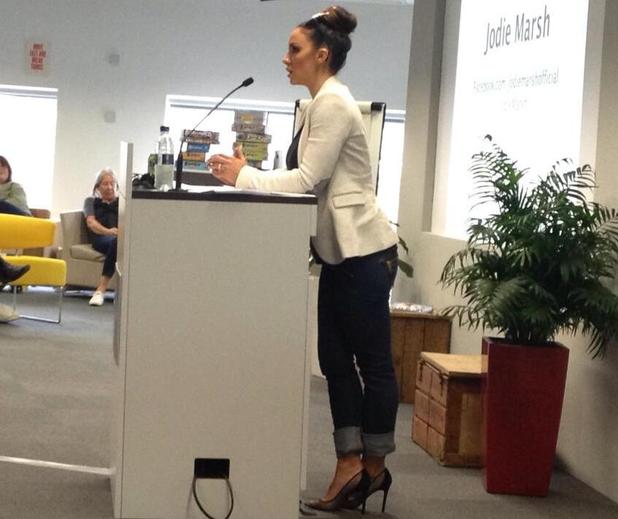 It's no surprise Jodie was ready to hit the hay last night (24 June), as she had spent a busy day at an anti-bullying event held by Facebook London.
The star, who fronted
her own anti-bullying TV shows
earlier this year, met victims and other campaigners before giving a talk to the attendees.
Beforehand, she had tweeted: "I am at @FacebookLondon at a massive anti bullying event! Coming together to make the world nicer x"