Kanye West has spoken out about his girlfriend Kim Kardashian's evolving style and claims that he didn't force her to change her wardrobe.
Before the reality TV star gave birth to the couple's first child (
reportedly called 'North West'
) earlier this month, Kanye sat down for
a rare interview with W magazine
in which he touched on Kim's new monochrome style choices and whether or not he had a hand in what she wore.
The rapper - who is known to be heavily interested in the fashion world - explained that contrary to popular belief, he doesn't dictate to Kim which outfits to put together, although he has introduced her to a number of new designers.
He said: "Nobody can tell my girl what to do. She just needed to be given some platforms of information to work from."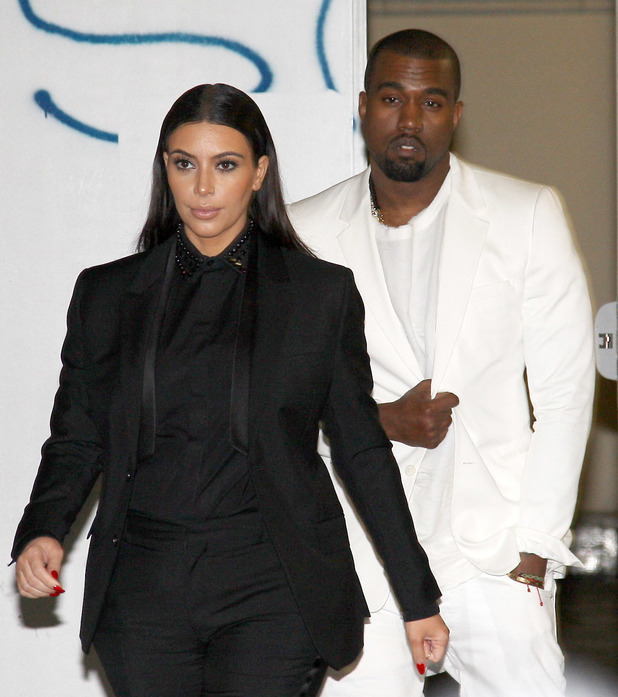 Kanye continued to explain that 32-year-old Kim enjoys learning about different styles and despite sometimes making a few fashion faux pas, the curvaceous brunette is eager to experiment with her look out of love for her rap star beau - even if it could affect the Kardashian brand.
"For her to take that risk in front of the world, it just shows you how much she loves me," he said. "And how much she actually loves the opportunity to learn.
"You got, like, a million companies saying, 'This is impacting your brand! This is impacting your fans! And blah blah blah.' But she still sees this light of beauty."
Since getting together with Kanye, Kim has noticeably incorporated more black and white pieces into her wardrobe and has swapped her usual glamorous bodycon dresses for more interesting and tailored ensembles - although these haven't always been a hit.
And following the birth of her baby daughter, there's no doubt that Kim - who is
now rumoured to be engaged to Kanye
- will be back to her super stylish self in no time and keeping us on our toes with even more unique outfits.
We can't wait to see what kind of clothes KimYe dress little 'North West' in!
What do you think of Kim's style since she's been with Kanye? Let us know below!