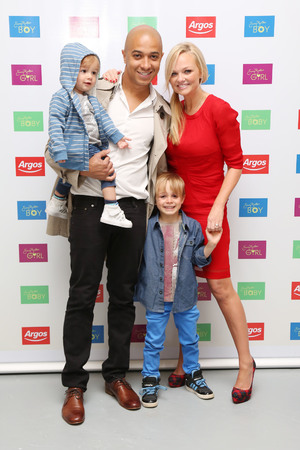 Emma Bunton has admitted that she isn't in a hurry to marry her longtime partner Jade Jones because they're still in the "honeymoon" phase of their relationship.
Despite being together for as long as many married couples, 37-year-old Emma claims that she and Jade have kept the spark in their relationship by enjoying a long engagement and not rushing to walk down the aisle.
Speaking to
The Sun
, the Spice Girls singer said: "We have prolonged everything, which makes it even more exciting."
The loved-up couple began dating in 1997 and Emma announced that she and the former Damage singer were engaged in 2011, while she was appearing as a judge on ITV's
Dancing On Ice
.
Jade and Emma also have two sons together, 5-year-old Beau Lee and 2-year-old Tate Lee, and although they may be busy parents, the two stars still find time to go out with one another and keep the romance alive by "kissing and cuddling" in public like two teenage lovers.
Nevertheless, Emma is excited to plan her big day to Jade in the future.
The Heart FM radio host added that because the pair have put off their nuptials for so long, it means that they still have a huge ceremony and wedding party to look forward to.
"If we do ever want to get married, we will still have something really nice to look forward to," she said.
What do you think of long engagements like Jade and Emma's? Let us know below!