Justin Bieber has been showing off his tattoos yet again in a short video clip posted on Instagram yesterday.
The 19-year-old pop superstar filmed a 15 second clip on Thursday (20 June) using the brand new video feature on the social networking app and appeared to be finding the idea of sharing short pieces of footage with his fans pretty amusing.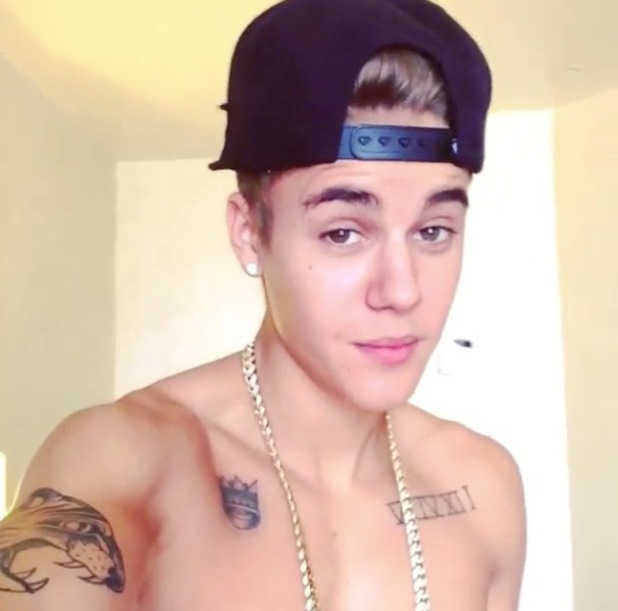 Seen wearing nothing on his top half apart from a chain, Justin giggled his way through the short clip, saying "Crazy news guys, there's video on Instagram", while his friends can be heard laughing in the background.
The chart-topping singer proudly displays his various inkings too, including the roman numerals tattoo by his collar bone, a crown on the opposite side and a roaring tiger on his arm.
Justin has now racked up dozens of pieces of body art and also has a koi fish, praying hands, an owl and a portrait of Jesus adorning his skin - to name a few!
It is even thought that one of the star's tattoos resembles his ex girlfriend, Selena Gomez, who he was
spotted kissing backstage at the Billboard Awards
earlier this year.
However, if that is the case, Justin might be a little disheartened to hear that
Selena has reportedly been "hooking up" with our very own Ed Sheeran
recently, after the pair were introduced by mutual friend Taylor Swift!
What do you think of the new video feature on Instagram? Let us know below!