One Direction have treated fans to a teaser trailer for their upcoming 3D documentary film This Is Us and Harry Styles is even seen getting his bum pinched in the footage!
The short clip shows well known ladies' man of the band, Harry, visiting the bakery where he used to work in his hometown of Cheshire and admitting that one of his former colleagues, Barbara, had a habit of getting a little bit too close!
As he gives Barbara a hug Harry says: "She's the one who used to pinch my bum", to which the cheeky lady replies: "Yes I did!"
Also included in the
This Is Us
teaser trailer is footage of the boys - Niall Horan, Zayn Malik, Louis Tomlinson, Liam Payne and Harry - travelling across the world on tour, enjoying some miso soup, going camping in the woods and performing on stage.
At one point a voice can be heard explaining how down to earth the guys are, saying: "They're not wrapped up in anything, just five normal lads having the time of their life."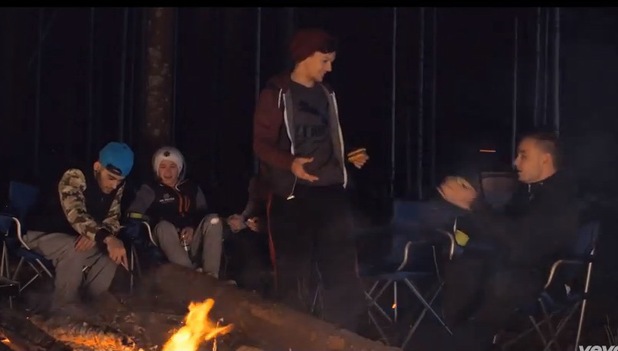 One Direction have been working on their documentary for some time now, along with director Morgan Spurlock, who has been accompanying the group to a whole host of events, including this year's BRIT Awards.
And their first feature length film is sure to be a hit, as Morgan has even been praised by music mogul Simon Cowell for his involvement in the project.
This Is Us
is due for release on 30 August 2013.
Are you looking forward to seeing this film? Let us know below!