Imogen Thomas has been enjoying some quality mother/daughter time with her baby Ariana Siena.
Imogen, 30, was picture lying on the grass today (21 June) as she held her darling little girl high above her and into the air.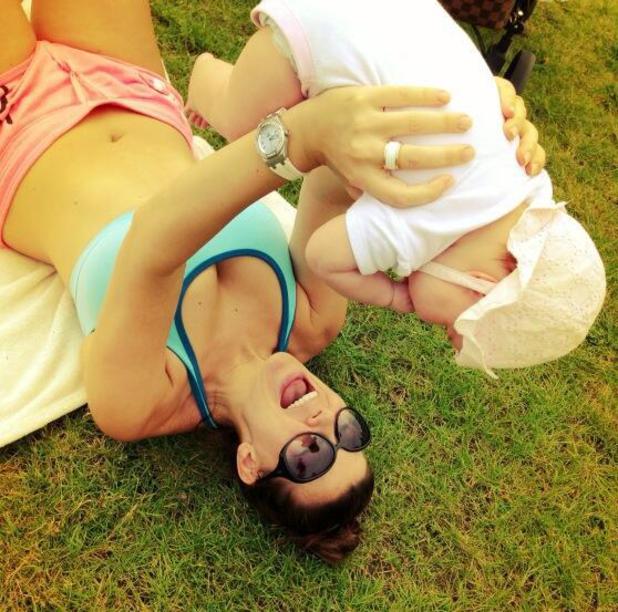 Dressed in her workout gear, which consisted of peach shorts and a blue cropped top, Imogen had a big smile on her face as she played with Ariana.
Sharing this cute picture with her Twitter followers, Imogen commented: "Mother and daughter love ❤"
Although it's not scorching today, Imogen wisely popped a cute sunhat on Ariana, which was held in place with an elastic strap. Bless!
Despite only
giving birth in February, Imogen
showed off a rather impressive tummy too.
But with such a gorgeous baby, perhaps she's actually been combining playtime with a quick weight lift!