Supermodel Gisele Bundchen enjoyed some quality time with her baby daughter Vivian this week while staying in shape and practising some of her yoga moves.
Yummy mummy Gisele
, 32, is no stranger to working out and knows all too well the importance of fitting some exercise into her day so that she can keep on top of her fabulous model figure.
But just because she has to stick to her workout schedule, it doesn't mean that she has to sacrifice bonding time with her six-month old, as she proved on Wednesday (19 June).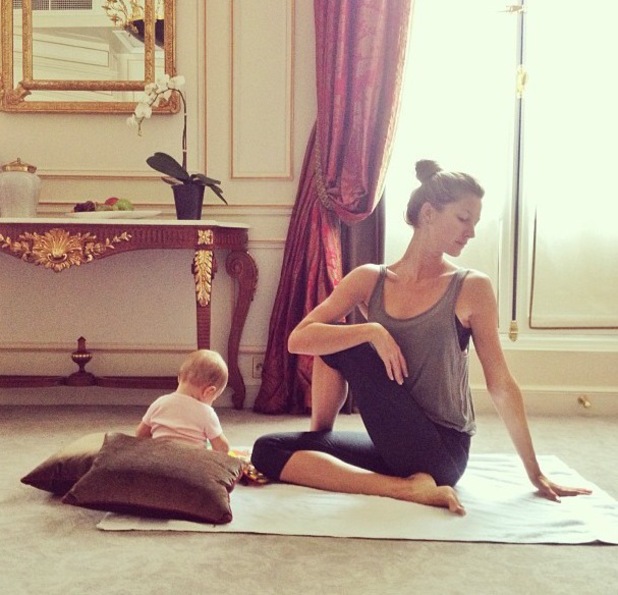 Vivian - who was born in December last year - was spotted joining her mum for a yoga session in an adorable photo that Gisele uploaded on her Instagram page.
She captioned the snap: "Practicing yoga with my little partner before going to work . Enjoy your day!"
Gisele - who is married to American footballer Tom Brady - can be seen wearing black leggings and a loose tank top and posing in a seated position, while her tiny tot sits between two big cushions and amuses herself with some toys.
Aww!
The Brazilian native is currently working in Europe and is also preparing to launch her own lingerie collection.
But despite having a hectic work schedule and a strict exercise regime, being a mother certainly appears to be Gisele's favourite job.
The Victoria's Secret star and Tom also have a three-year-old son, Benjamin.