Katie Price has said Kim Kardashian should feel free to name her baby whatever she wants and not worry about what the public thinks.
It was reported yesterday that
Kim and rapper boyfriend Kanye West had favoured the name Kaidence Donda
, but today speculation suggested they've gone for the
moniker North West
.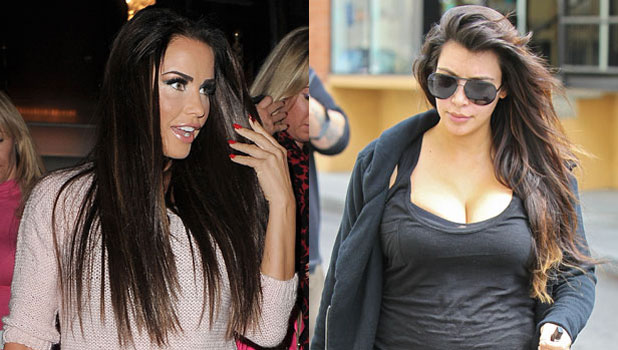 Writing in her weekly column for
The Sun
, pregnant Katie congratulated Kim on her new arrival and advised her to ignore the haters.
"Your child's name is no one's business but mum's and dad's," she wrote. "Stick to your guns, Kim."
As for rumours Kim wants to carry on her family's K name tradition, Katie said: "Why shouldn't she… What's it to do with anyone else?"
The model and author added to Kim: "I hope you get to enjoy bonding and being a mother – it truly is a special time."
Kim and Kanye became first-time parents to their baby girl on Saturday, 15 June.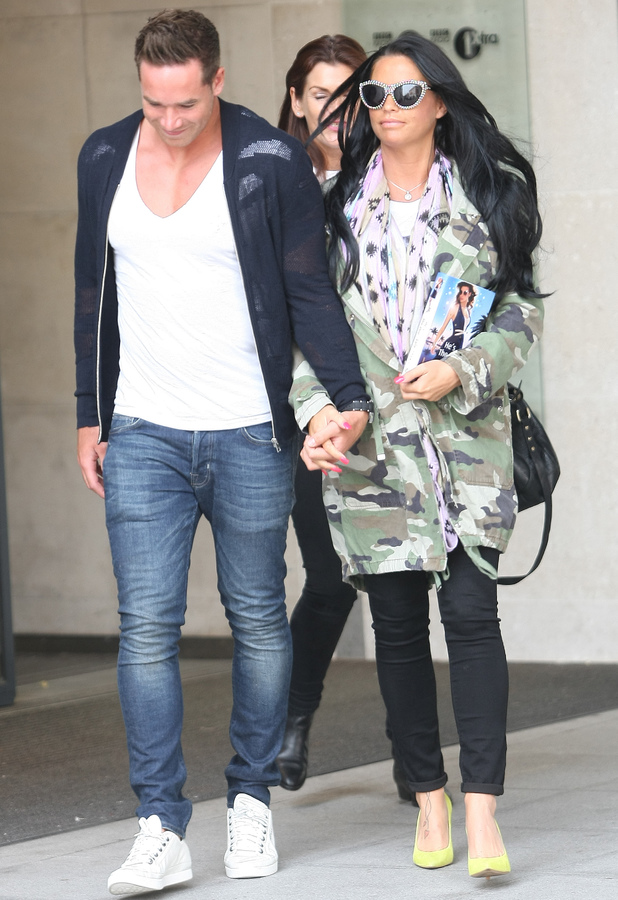 Katie, meanwhile, is
expecting her fourth child
later this year. She's already mum to sons Harvey and Junior and daughter Princess.
Unfortunately for Katie, she's recently spoken out about the fact
her pregnancy hasn't been going so smoothly
, describing it as the "worst" of the four.
"It's the worst pregnancy," she told ITV's
Daybreak
. "I've had lots of problems with being anaemic, low platelets, [I'm] a lot heavier than I was before."
But just because Katie's pregnant and feeling poorly doesn't mean she's slowing down her work schedule. She's been on the promotional trail this week for her new book
He's The One
, and teasing fans about the launch of her new perfume Kissable.