Miley Cyrus shows off her racy side and fierce attitude in the video for her new single 'We Can't stop'.
The 20-year-old singer certainly made a statement in the scandalous video which she premiered last night (19 June).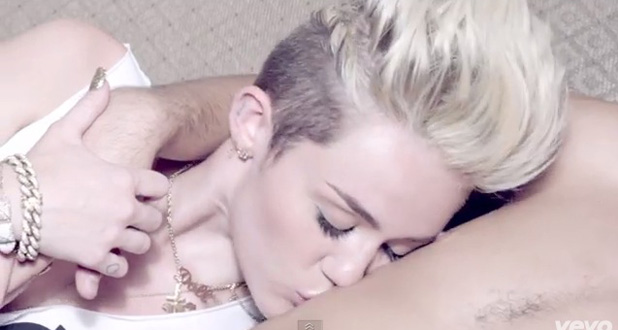 Miley,
who has been teasing fans with a string of snaps from the video
this past week, rocks her statement red lips and glamps up her look with gold nails and gold grills.
Miley shows off her abs in a white crop top and leggings, as well as a skimpy leotard, and proves that her image has dramatically changed since her younger days in Disney's
Hannah Montana
TV series.
The video sees Miley cavort on a bed and in an empty bath, do a 'twerk' dance-off with friends, prance around in a thick white fur coat, kiss a doll in a swimming pool and get involved in a girls' play fight.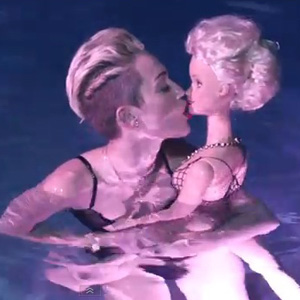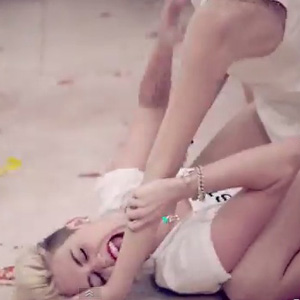 It definitely looks like one big party, but towards the end, Miley looks to be in a reflective mood as she stands by the window of an apartment. She then lays beside a boy in bed and leans in to kiss him on the chest before resting her head on his body.
Miley, who is engaged to
The Hunger Games
actor Liam Hemsworth, is set to release her fourth studio album later this year.
Take a look at Miley's video for 'We Can't Stop' below: