Kelly Brook appears to have poked fun at topless pictures taken while she was on holiday in Mexico.
The former
Celebrity Juice
star was snapped baring all while on holiday in the sunshine-soaked country this week, and the images later surfaced online.
Kelly, however, appears to have laughed off the photos with her latest Instagram snap, which shows her posing in front of a rather rude looking road sign. Topes are speed bumps.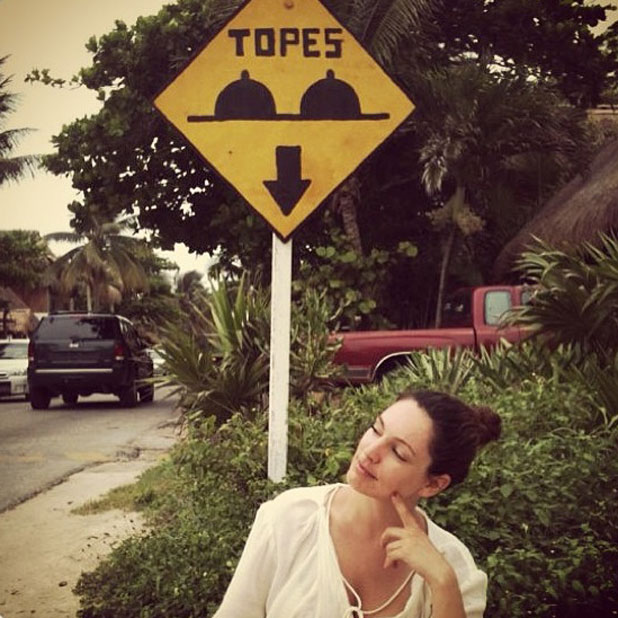 The model's fans loved the snap, with many commenting that they enjoyed her sense of humour.
One simply wrote: "Lmao. Very good KB!"
While Kelly's upper body was all over the tabloids this week, she decided to flaunt her amazing legs in another holiday picture instead.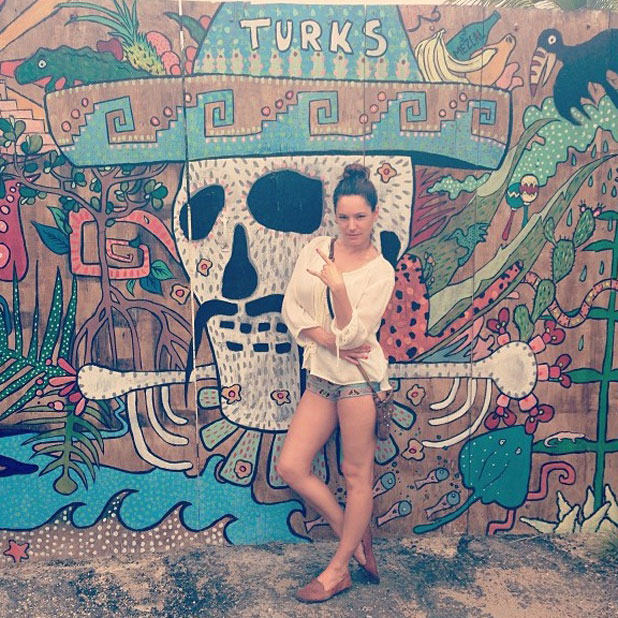 The swimsuit designer uploaded a picture to Instagram showing herself posing next to some local artwork in a pair of tiny shorts and a loose white shirt.
Kelly
jetted to Mexico for a relaxing holiday with fans last week
, but ended up making headlines when she went topless while sunbathing in a hammock and cooling off in the ocean.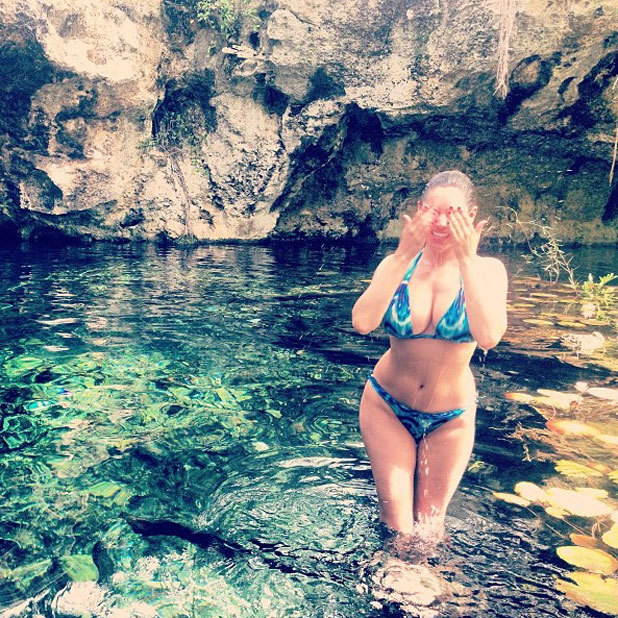 Kelly has published some photos of her own from her travels - none topless! - including images of her showing off her amazing bikini body while bathing in a tranquil pool.
She's been staying in beautiful Tulum and spending her holiday days swimming, sunbathing and doing yoga. Lucky for some!