Kate Middleton will give birth at St Mary's Hospital in west London before later posing for the first official family photograph with her baby on the steps outside, Kensington Palace has revealed.
Kate and Prince William will not tweet or release a statement announcing their tot's arrival, as an official notice will instead be posted on an easel outside Buckingham Palace.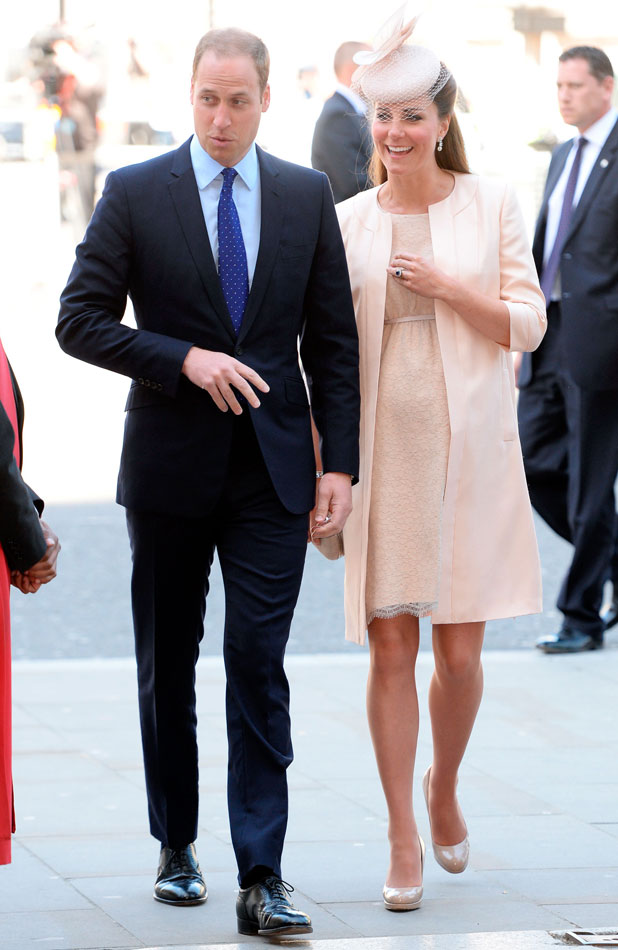 Keeping with tradition, the official announcement will be signed by medical staff and driven to the Palace, most likely under police escort.
It will then be placed outside the central gates by a footman - the same way Prince William's birth was declared to the public more than 30 years ago.
The Queen's former gynaecologist, Marcus Setchell, will deliver the royal baby but it is not yet known how soon the youngster's name will be announced. The couple apparently do not know if they are having a boy or a girl, as they want it to be a surprise.
Kensington officials have also said that Prince William will get two weeks paternity leave from the Royal Air Force, while the length of Kate's maternity leave is a "private matter for her".
The Palace said that the birth was "a very personal matter for the Duke and Duchess," adding: "But they also know it's a time to celebrate and many will want to share in their joy."
Kate's official due date is 13 July.
See who else is due to give birth in our gallery below.