Lord Alan Sugar joined his Apprentice 2011 winner Tom Pellereau yesterday for the launch of their latest invention: nail clippers for babies.
The business partners launched the new product, named the Nipper Clipper, at a pop-up shop in Neal's Yard, Covent Garden on Tuesday morning (18 June).
And, because the event was all about babies, the pair even brought their own baby photos along.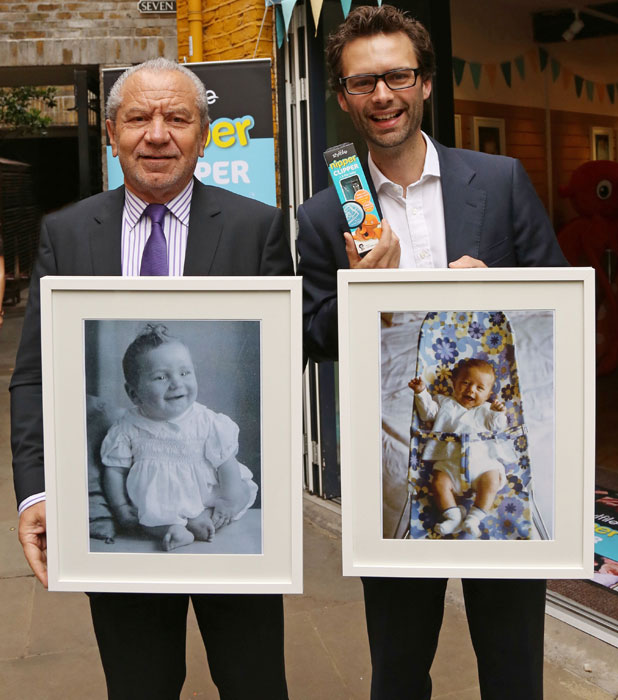 The nail clipper is launching at a particularly appropriate time for
Tom, as he became a father for the first time
earlier this month.
Tom and wife Sarah welcomed a baby boy on 4 June, and were immediately congratulated by Lord Sugar, who tweeted: "Congratulations to Tom, whose baby boy arrived yesterday morning. Both mum and baby are well."
Tom came up with the idea for his Nipper Clipper after chatting to parents and hearing how stressful and daunting the task of cutting a baby's nails can be.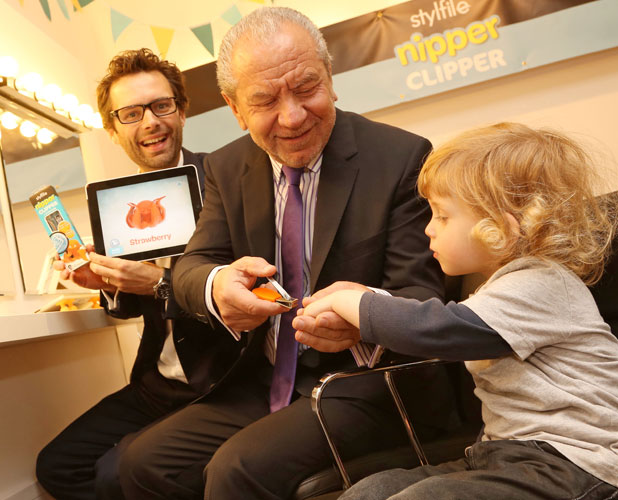 The new product contains a safety spy hole that allows parents to trim their child's nails safely. Parents can also download an app which is designed to safely distract their children during the nail cutting process.
Meanwhile, Lord Sugar's search for his next business partner continues on BBC One tonight, when the remaining candidates will create their own dating website and mastermind its advertising campaign.