Made In Chelsea's Lucy Watson has dumped her boyfriend Spencer Matthews after the notorious ladies' man admitted to cheating on her while on holiday in Greece.
In
The End Of Season Party
episode of the BAFTA award-winning show (set to air on Monday 24 June), Spencer is seen confessing his infidelity to host Rick Edwards, leaving many of the cast members in the audience shaking their heads in disbelief.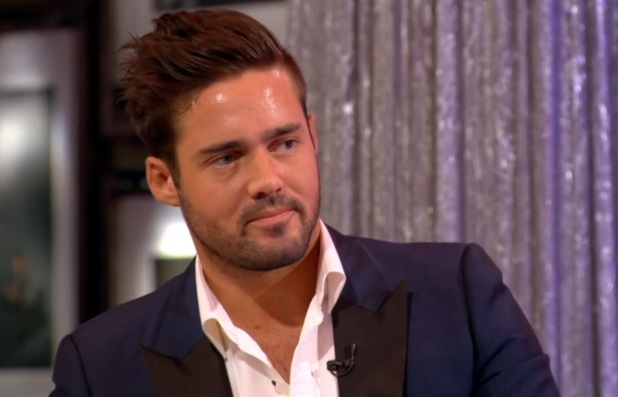 Speaking to Rick, Spencer says: "I have tripped up yet again. I cheated on her, Rick, pretty recently. I was in Greece.
"I'm young and living some form of dream, but unfortunately hurting people in the process, which is certainly not what I want."
The Chelsea Lothario - who previously said he could see himself marrying Lucy - continued by saying that he is still in love with his co-star and he is now in a difficult situation - as Lucy has dumped him.
He adds: "If anyone could have changed me, I still think it could have been her - could still be her. I don't know. I still love her, so I'm in a bit of a predicament at the moment."
After his unexpected admission, Spencer is joined on stage by his feisty former flame, who arrives stone faced and adamant that she is done with the relationship.
"I can't even look at him," Lucy says, while sat next to her ex. "I found out because I got tweeted. Some nice people out there are looking out for me."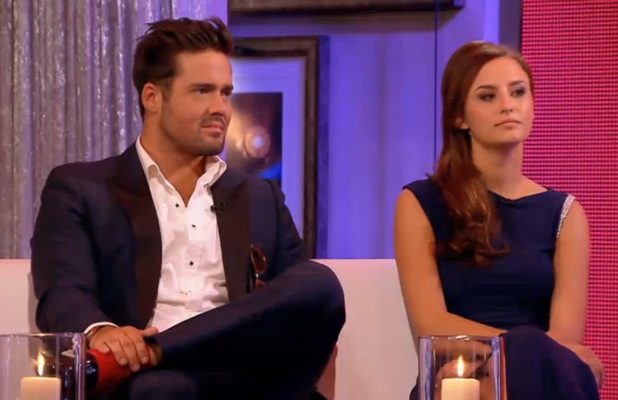 Spencer then says: "It's a horrible thing to do to someone who deserves it as little as Lucy." She replies: "Who deserves it? What kind of person deserves it?"
The outspoken brunette also reveals that Spencer tried to lie about bedding another woman at first: "He denied it for about 15 minutes on the phone," she reveals.
"And then I got a bit upset and broke down and then he managed to admit it over text, which was very brave of him."
Turning to Spencer, Lucy adds: "I find it hard to believe that you can love someone and do that to them. I would never do that to you."
Despite saying that he is "living some form of dream by sleeping with other girls", Spencer did admit that cheating on Lucy hadn't been worth it and he is "apparently not" in control of himself.
"No, of course it wasn't worth it," he said. "I'm miserable and I'm really upset with myself. As if it was worth it!"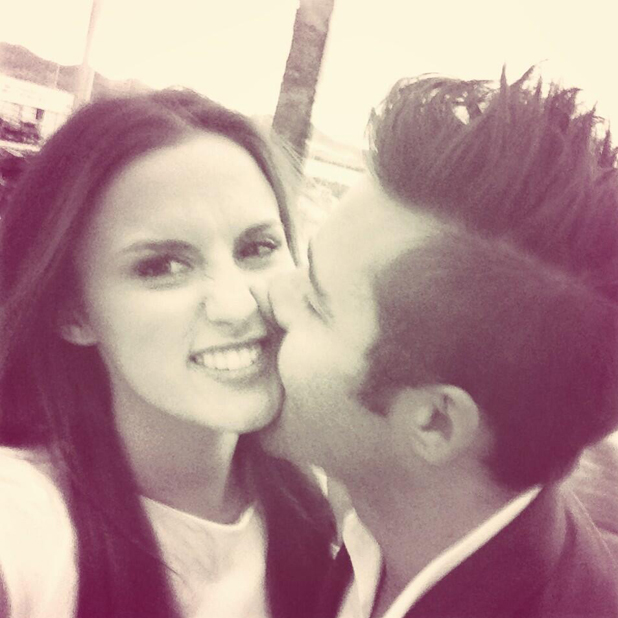 Sitting in the audience and no doubt wondering if this was a bad case of deja vu, Spencer's ex-girlfriend Louise Thompson (who he cheated on during their relationship) was asked what she thought of the shocking revelation.
Louise said: "It's all a bit too familiar for me. I think everyone saw it coming and everyone did warn you which is fair. I just hope, Lucy, that you're as ballsy as you say you are."
And of course, Lucy was quick to confirm that she had already kicked Spencer to the curb and wouldn't be taking him back anytime soon.
"Oh, don't worry," Lucy assured her co-stars. "There's no way I could ever get back together with Spencer.
"I wish it wasn't [over]. I love and care for Spencer, I'm very disappointed. That's the only feeling I have."
Spencer and Lucy had flaunted their new relationship on the series of finale of
Made In Chelsea
and all over Twitter, as they uploaded intimate snaps of them enjoying a
holiday in Cannes
and a
sunny day in the park
.
But it sounds like the romance was short lived!
Tune in to watch Spencer and Lucy discuss their split on
The End Of Season Party
on Monday 24 June on E4.
Are you surprised to hear that Spencer and Lucy have broken up? Let us know below, as the best comment from across the website each week wins £50!