Alex Reid has shared some new pictures of himself looking loved-up wth girlfriend Nikki Manashe as they celebrate their four-month anniversary.
The cagefighter uploaded a sweet snap to Twitter on Tuesday night (18 June), showing the couple together in Trafalgar Square, London.
He jokingly captioned it: "This bird just can't keep her hands off me! But I love it! PDA in da house!"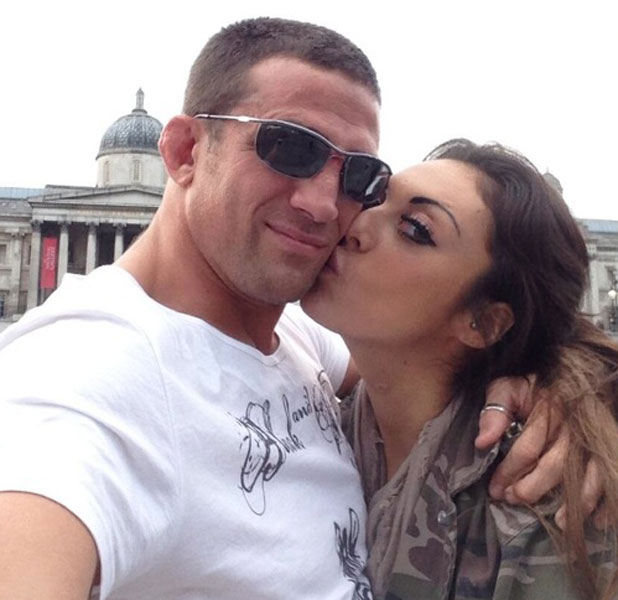 Alex also showed his sense of humour by sharing another picture of the pair in a rickshaw, with the message: "This is how Z listers travel in style in the westend!"
His humour went down well with his followers, with one tweeting: "Luving the pic of u 2, that cracked me up, u saying that's how z listers travel, great sense of humour, dont ever change."
Another said: "Aww, ur not a z lister, but I love that u can laugh at urself. :-)"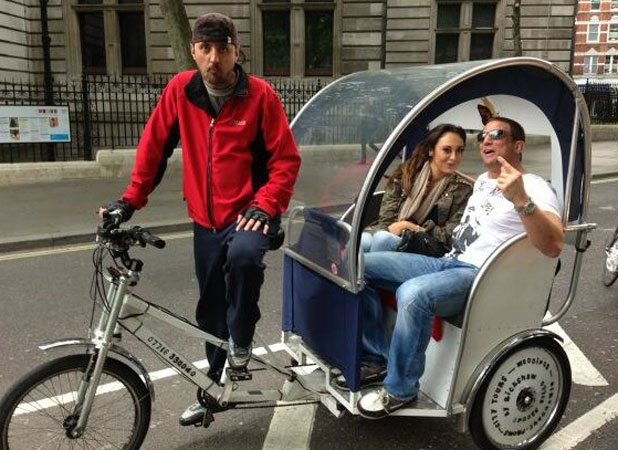 Alex and Nikki headed to London yesterday to celebrate four months together with a trip to the cinema to watch
Man Of Steel
, the new
Superman
movie starring Henry Cavill.
Nikki later tweeted: "Amazing day and night finished with 3d superman movie with my big one @alexreid. Love you. Happy 4 months lol xxx."