Reality TV star Kendra Wilkinson certainly isn't ready to give up the party life just yet, as she danced the night away at a club in Miami for her 28th birthday.
The former girlfriend of Hugh Hefner was spotted having a great time with her pals at Mokai Lounge in sunny Miami last week to celebrate turning 28 years old and despite almost hitting the landmark age of 30, she didn't look a day over 21 in her figure hugging minidress.
Judging by these snaps from her blowout bash, Kendra could have given other clubbers a run for their money, as she drank champagne from the bottle, played with sparklers and posed with a giant blue birthday cake. She definitely knows how to celebrate in style!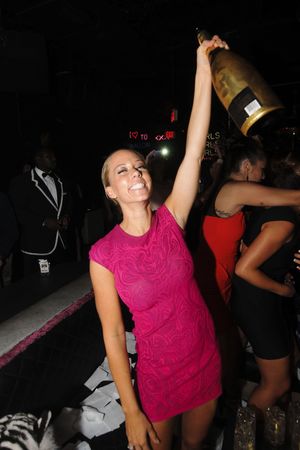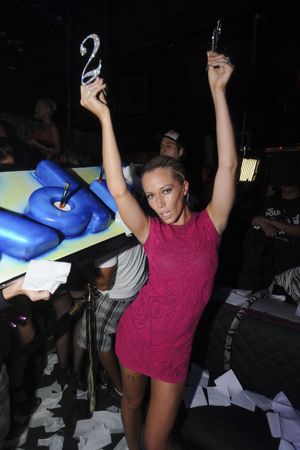 The ex-
Girl Next Door
star wore a bright pink dress for the occasion and slicked her trademark blonde hair up into a chic bun. She left her make-up fairly natural, perhaps in a bid to make her frock the main focus.
Earlier this year
Kendra admitted that she wasn't ready to give up her wild social life
and she proved just how much of a party girl she still is by having a second party at Chateau Nightclub & Gardens in Las Vegas over the weekend too.
Absent from her celebrations however was husband Hank Baskett. The couple have been married for almost four years and have a 3-year-old son together, Hank Baskett IV. Perhaps Hank was on babysitting duties?
It's nice to see that being a mum doesn't seem to have taken up all of Kendra's energy!
What do you think of Kendra's birthday outfit? Let us know below!