Rita Ora put on a spectacular showcase at Sony's Xperia Access launch party last night (18 June) despite not having slept for 48 hours.
Despite being jet-lagged, the songstress wowed the crowds with an intimate gig at Sony Music HQ in London, where she performed her well-known hits including 'Shine Ya Light', 'R.I.P' and 'Facemelt'.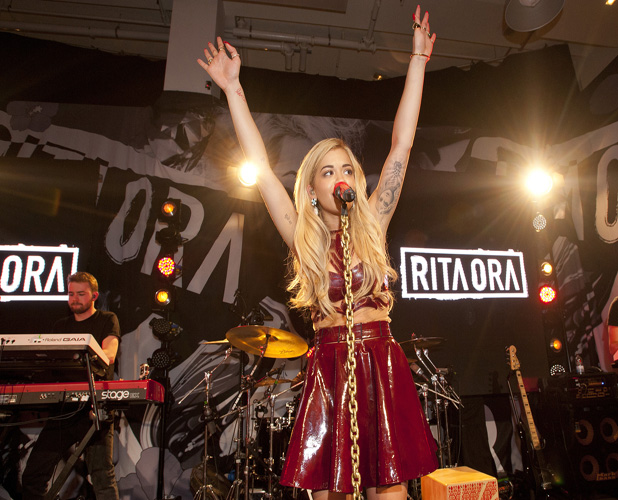 After jumping on a flight from Los Angeles straight to the event, she told the crowd: "I haven't slept for about 48 hours but who cares. I came straight off a flight and headed straight here.
"I've barely had any time to do hair and make-up too, so I apologise."
The 22-year-old, who also performed an acoustic cover of Outkast's 'Hey Ya', invited her devoted fans onstage to sing and dance with her, and shared plenty of camera snaps with them.
Rita, who is rumoured to be dating DJ Calvin Harris, said: "This past year has really changed me, it's been the most surreal time. It's pretty awesome."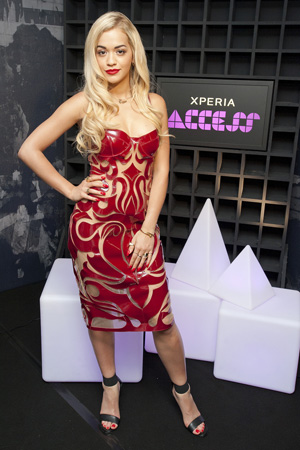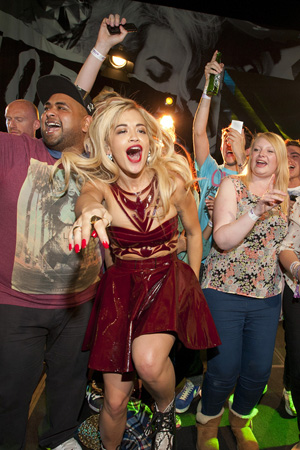 "I used to listen to so much music and I know my first album was an introduction of me to you guys and it's more than an honour that you guys have given attention to it, so thank you for that."
Rita, who has been
named as the new face of Madonna's Material Girl clothing line
, wore a daring deep red mesh PVC outfit with black boots as jumped up and down on the stage.
Backstage, Rita donned a similar outfit, wearing a transparent cut-out red dress by Natalia Kaut and black heels by Michael Kors. Tweeting her fans later, she said: "Thanks for coming out to the show tonight! ... #jetlaghitsbutwhocares! And my fans jumping on stage with me to party."
Rita Ora launches Xperia Access from Sony at Sony Music's HQ - Derry Street. Visit the Xperia Access Facebook page for more details.