Pregnant Katie Price has hit back after she was criticised for using a sunbed while carrying her unborn child.
Katie – aka Jordan – insists her doctor told her it was safe to visit tanning salons during her pregnancy and says she wanted "a couple" to stop her burning on holiday.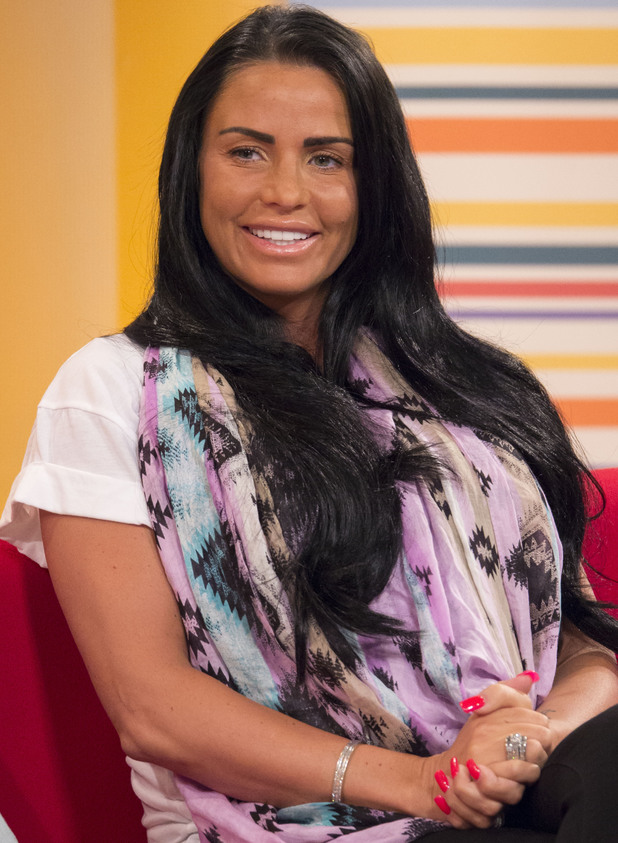 Speaking on ITV1's
Daybreak
, Katie said: "My doctor says it's fine and if you Google you can go on them.
"I think it's to do with your blood pressure, like you can't go in jacuzzis and saunas and stuff. If you're sensible, you're fine."
She added: "I was going on holiday so wanted a couple to top it up otherwise I would've burnt."
Katie, who is expecting her fourth child, also admitted that she was not wearing any make-up for the TV appearance because she is "too brown".
When asked how she was feeling, Katie replied: "I am ok. We came back from holiday, hence why I can't put all my make-up on today because I'm so brown."
Katie's use of sunbeds came to light after she was turned away from a salon because she is pregnant.
In a statement, her rep later said: "Katie went to another salon where she was not treated as though she were abnormal simply because she is pregnant.
'Katie has taken medical advice on this issue and is happy that occasional short use of sunbeds is not an issue during pregnancy."
Yesterday,
Katie showed off her tan while launching her new book, He's The One, with her husband Kieran Hayler
.