Tulisa's band mates appear to have rallied around her following her arrest on drugs claims, as she shared pictures of herself hanging out with them last night.
The former
X Factor
judge uploaded images to Instagram on Tuesday night (18 June) which showed her smiling at the camera with her arms around N-Dubz stars Dappy and Fazer.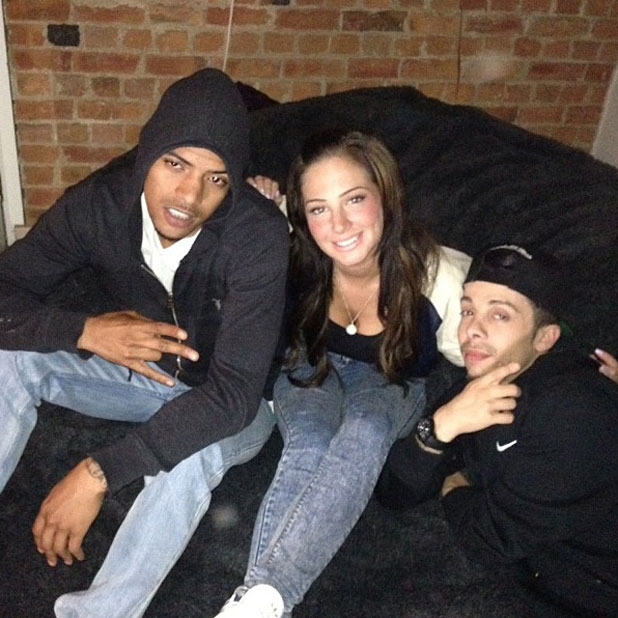 In a second picture from their evening, the trio – who appear to be sitting on a black bean bag – are seen pulling faces for the camera.
Tulisa
, 24, had been keeping a relatively low profile on social media since those drug allegations surfaced at the start of the month, but after posting new pictures to Instagram this week, it appears she might be slowly starting to move back into the public eye.
On Monday evening, she had shared a picture of herself in the middle of a kickboxing workout via Instagram. She has not been active on Twitter since 31 May.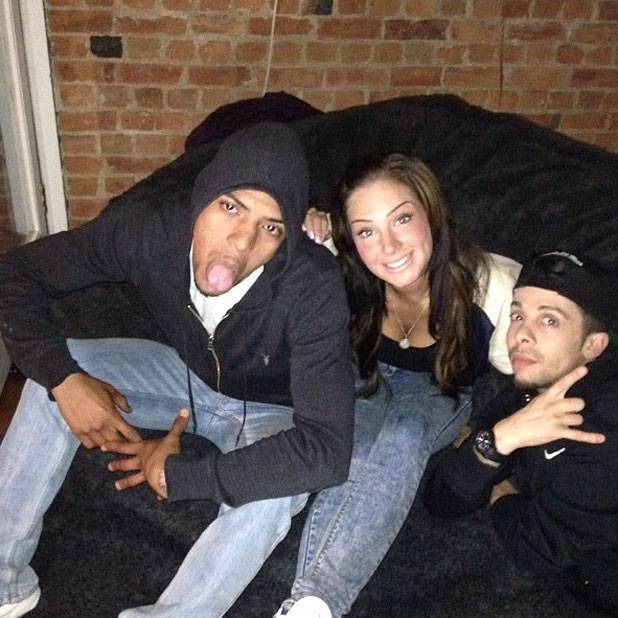 The 'Young' singer has been accused by a Sunday newspaper of introducing an undercover reporter to an alleged drug dealer. She was later arrested on suspicion of supplying drugs and released on bail pending further enquiries.
There was further drama for the singer last week when a man was arrested on suspicion of harassing her at her home in Hertfordshire. He was given a warning.