Pregnant Caprice looked lovely in a stylish black dress while out and about in London today.
The model, who is pregnant with her first child and expecting a second via a surrogate, started her day with a trip to ITV's
This Morning
, where she discussed her impending arrivals.
"August and September will be the best months of my life," she said. "I've waited 41 years for this, I can't wait! And (boyfriend) Ty is just over the moon and the family, we've had such a great support system."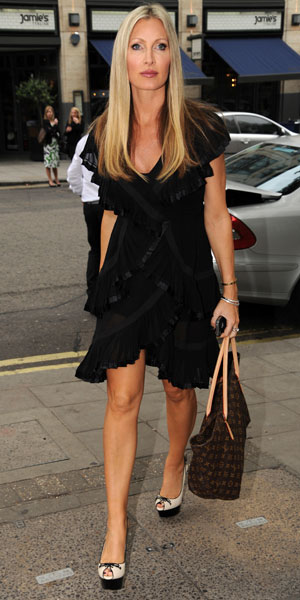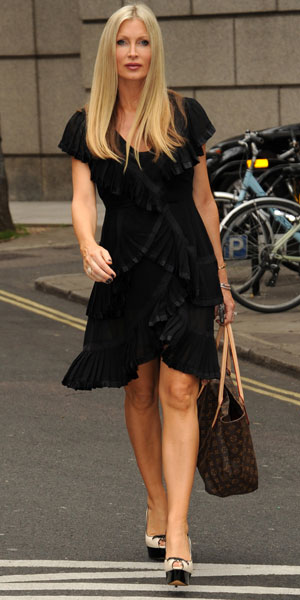 The businesswoman spoke openly about her hopes to get pregnant and how she'd turned to IVF and had suffered a miscarriage in the past, which left her an "emotional wreck". After speaking with her doctor about "alternatives", she and boyfriend Ty Comfort began searching for a surrogate.
Then,
Caprice
explained that she learned she was pregnant two months after her appearance on ITV's
Splash
, but didn't initially believe the pregnancy test.
"Obviously if I would've known at the time, I would have ditched that show in half a second... but in March I found out I was pregnant. I remember taking a test and thought somebody upstairs is really taking the mickey - but I went to a store and bought every single brand [of test] and they were all positive. It was one of the best days of my life!"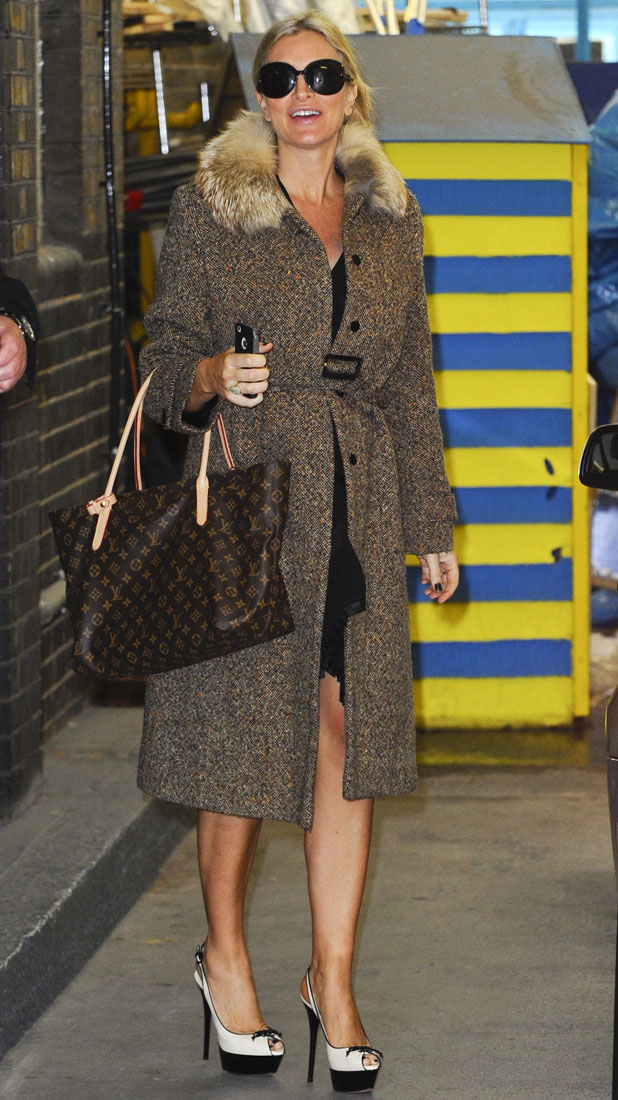 The model went on to say she had a shock the following day when she began to bleed, which caused her to worry she'd suffered another miscarriage. Thankfully, all was okay.
Unfortunately, however, she then learned that her surrogate had lost one of the twin babies she was carrying.
Among the heartache, however, was happiness, when she went for a scan herself and saw her baby's heartbeat for the first time: "I went to get checked and was preparing myself and she turned the screen towards me and I saw a little heartbeat."
Crying on the show, she said: "I don't usually cry like this! But I promise you, when you look at that screen when you see that heartbeat after everything you've gone through, the feeling of happiness... I was so grateful. And now I have my beautiful healthy boy inside of me - I feel him kicking and punching me all the time!"