Kelly Clarkson had a fairytale rise to fame when she won American Idol ten years ago, so perhaps it's only appropriate she spent yesterday hanging out with one of the fairytale world's most famous people – Cinderella!
The 'My Life Would Suck Without You' singer looked rather thrilled to be rubbing shoulders with the iconic princess during a visit to Disneyland Paris on Monday (17 June).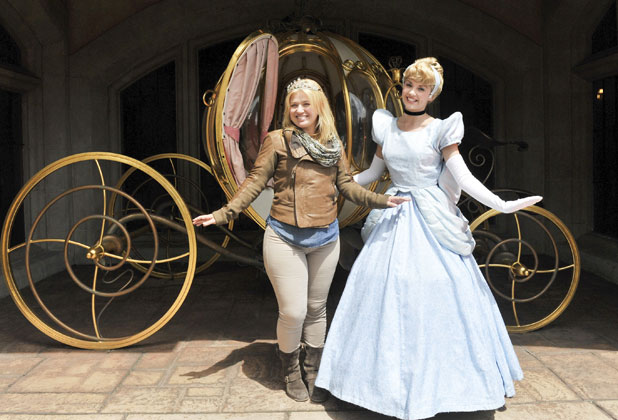 It even looks like Kelly nicked Cinderella's crown for the photo opportunity in front of her chariot for the ball!
Kelly probably had plenty to chat about with Cinderella as she said herself earlier this year she felt like the princess in her beautiful gown at the Inaugural Ball.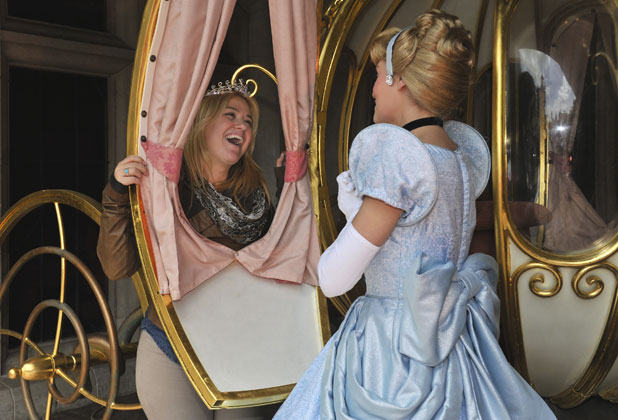 The star and her fiancé Brandon Blackstock attended President Obama's big night at the White House back in January, where Kelly wore a gorgeous Oscar De La Renta gown.
She later tweeted:"My dress barely fit in the car for tonight's festivities. I feel like Cinderella! Thank you Oscar De La Renta!'