Kourtney Kardashian's longtime boyfriend Scott Disick has made his acting debut in a short trailer for Kanye West's new album, which has been inspired by the film American Psycho.
The gory clip aims to promote the release of Kanye's highly anticipated
Yeezus
record that goes on sale today (18 June) and sees Scott channel his (fictional, obviously!) inner serial killer, as he disposes of Kim Kardashian's close friend and PR to the stars, Jonathan Cheban.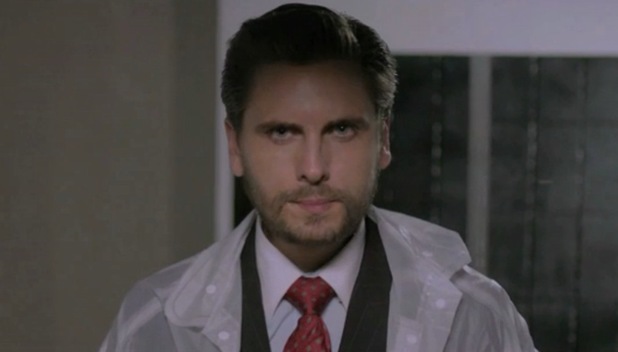 In the trailer - which has been posted on the rapper's website - Scott and Jonathan both take on characters inspired by the 2000 film,
American Psycho
, and engage in a conversation about Kanye's new album while hanging out in a barely furnished apartment.
Scott stars as psychopathic Patrick Bateman and goes on a rant about Kanye's music to Jonathan (starring as Paul Allen), who appears to be in a daze from taking medication.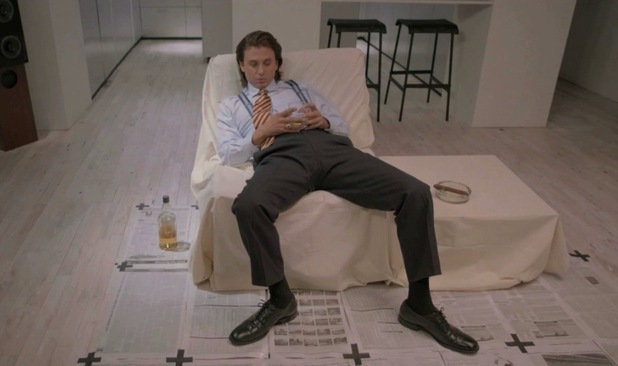 One of the stand out quotes from Scott's rant touches on Kanye's track titled 'I Am A God' - a title that Scott believes applies to him.
He says: "Then there's the song, 'I Am A God.' The title practically speaks for itself, but of course, the insecurities of the mainstream music press will never understand it's true meaning, because it's about me!"
The apartment scene then quickly becomes graphic and blood filled, as Scott exits the room and returns with an axe, which he attacks Jonathan with.
All the while, Kanye's lead single from the album, 'New Slaves', is playing in the background.
Last night (17 June), Bret Easton Ellis - who originally wrote the
American Psycho
novel on which the film was based - spoke out about Kanye's interesting marketing technique and how Scott's acting dreams had come true by filming the trailer.
Bret tweeted: "Scott Disick's Dream Comes True in the promo that I originally wrote for Kanye's new record but not a lot was used: www.kanyewest.com"
Check out the trailer on www.kanyewest.com, but be warned, as it does contain shocking and violent imagery.