Coleen Rooney has shared a gorgeous photograph of her eldest son Kai cuddling his little brother Klay.
Coleen, 27, uploaded the adorable picture to Twitter and it shows three-year-old Kai with his arm around the sleeping newborn.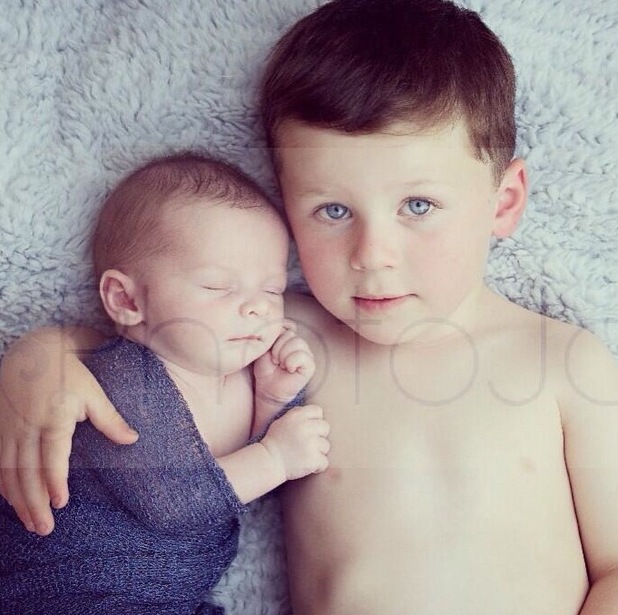 Baby
Klay, who was born on 21 May
, looks right at home as he peacefully snoozes into his sibling's shoulder.
Kai, meanwhile, appears to have already adopted a protective streak towards his tiny brother and is gentling holding him close in the photo.
Alongside the snap, Coleen commented: "Kai loves his baby brother!!"
Coleen and husband Wayne have adjusted well to having two little boys around the house, and they even found time last week
to visit a Rihanna concert to celebrate their wedding anniversary
.