After a whirlwind appearance on Made In Chelsea last year, Kimberley Garner has declared that she could never be persuaded to go back on the popular show.
The reality TV star-turned-swimwear designer spent one dramatic series on the E4 programme, but quickly found herself at the centre of a battle between her former flame, Richard Dinan, and Cheska Hull.
Her time on the show came to an abrupt end shortly after Cheska plotted to have Kimberley's previous boyfriend turn up unannounced at a party to then accuse her of walking out on him with no reason.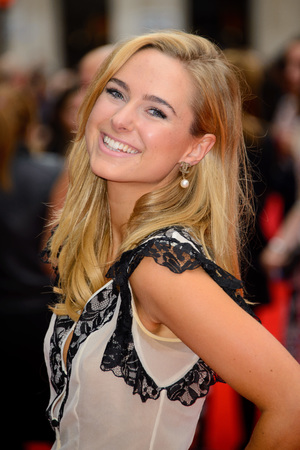 But now Kimberley has moved on from the BAFTA award-winning programme, she claims that she couldn't be happier and will not be returning to film a comeback episode.
Speaking to
Reveal
at the
Hummingbird
film premiere in London, Kimberley said: "There was so much drama [when I was on the show]. So much! It was definitely an experience.
"I probably would have stayed for longer [if there hadn't been so much drama]. But I was like, 'It's not for me'. I wanted to go off and do other things and actually, since I've left, things have got one thousand times better. I don't miss
Made In Chelsea
one bit. I'd never go back!"
Despite their ups and downs, Kimberley still finds time to stay in touch with Richard.
"I'm really good friends with Richard, " she added. "We see each other every other weekend, but just as friends, nothing romantic."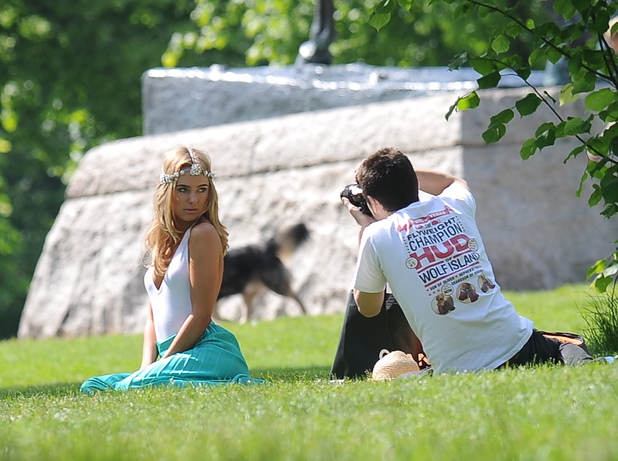 Although the blonde beauty has no intention of returning to the small screen as part of the Chelsea cast, she hasn't been completely put off reality television.
In fact, Kimberley claims that her family has been approached to film their very own, Kardashian-esque series for MTV.
"I was approached by MTV about doing another reality show, so I was maybe thinking of doing something else," Kimberley said. "I've not been put off reality altogether.
"They came to my family trying to make us like the British Kardashians. My dad said, 'No'. We're all blonde and we all live on the same street and there's quite a lot of us, so it seemed perfect.
"We still joke about it over dinner. It's still a possibility I guess. I think they're all warming to the idea and we'll see. It would be quite funny. The blonde British Kardashian."
That definitely sounds like something we would tune in to watch!
Would you like to see Kimberley star in her own reality TV show? Let us know below!