Britney Spears has debuted her new single 'Ooh La La' from the The Smurfs 2 soundtrack and revealed that her sons, Sean Preston and Jayden James, will star in the music video.
The pop icon premiered the highly-anticipated single yesterday (17 June) and admited that she collaborated on the movie because Sean, 7, and Jayden, 6, are such massive fans of the comic book film.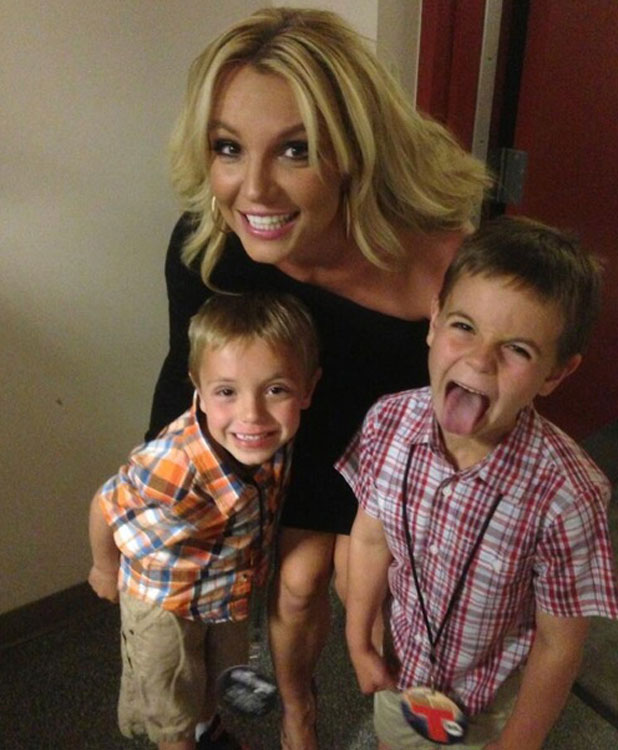 "The main reason why I did it was because of my boys," she told Ryan Seacrest on his radio show. "They're obsessed with the Smurfs. We've seen
The Smurfs
movie a million trillion times and they were told they could be in the video and all this cool stuff, so that's the reason why I did it."
Sean and Jayden, who play themselves in the video, were also professionals on set. Britney continued: "They were actually really, really good on set. They were acting and my oldest son Preston was right on cue every time they would tell him to do something."
Teasing the video last week (14 June), the former US
X Factor
judge said: "My boys' dream is about to come true! Wait until ya'll see the #OohLaLaVideo. Nobody loves The Smurfs more than my boys."
Sean and Jayden's cameo could mark their first move into the world of showbusiness as last month,
Britney revealed that her sons were keen to follow in her footsteps
. After admitting that they would be "good in the limelight", she added: "We're taking baby steps at this point, as far as agencies and stuff like that go."
'Ooh La La' will be released 28 July and
The Smurfs 2 Soundtrack
will be released 29 July.
The Smurfs 2
is set to hit cinemas later this summer.
Listen to Britney's new single below: