Has Alex Reid made a dig at his ex-fiancee Chantelle Houghton after telling his fans that he won't be seeing daughter Dolly on her birthday?
The former couple's little girl turned one today (17 June), but it appears Alex won't be there to watch her open her presents and blow out her candles.
Taking to Twitter this morning, Alex told fans that Dolly was the "most special girl in his world", adding that he was miserable about not seeing her.
He said: "1 year ago the most special girl in my world thrilled me with joy, giving me the best title I have, Daddy!
"Sad I won't see her today!"
Cage fighter
Alex, who has been at war with Chantelle since their split last year
, also tweeted a picture of himself while wearing a 'Super Dad' T-shirt.
Alongside it, he added: "Nothing beats an early morning workout when you're feeling in the blues."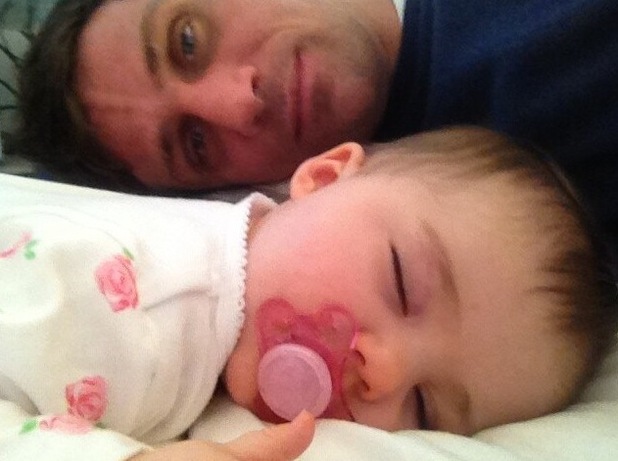 in March,
Chantelle admitted in a statement that Alex did not know where she and Dolly were living
.
The former
Celebrity Big Brother
winner added that Alex was only allowed to visit Dolly at her grandmother's house "under supervision", saying that she had "good reason" for this.
Meanwhile, Chantelle and Dolly have appeared together on The Baby Channel.
Earlier today,
Chantelle, who is now dating banker Nick Hogg
, tweeted: "Thank you to @BabyTVChannel for my little girl's birthday surprise."