TOWIE fans saw Dan Osborne breaking the news of his ex-girlfriend's pregnancy to his father on last night's episode of the show.
Dan,
who has been dating Lucy Mecklenburgh on the ITV2 show
, invited his dad Jim to the local pub to reveal the news that his former girlfriend was expecting his baby.
After some small talk about Marbella and his dad getting new tattoos, Dan broke the news: "I don't even know how to say it. I'm going to be a dad. You're going to be granddad Jim!"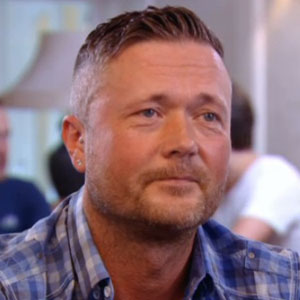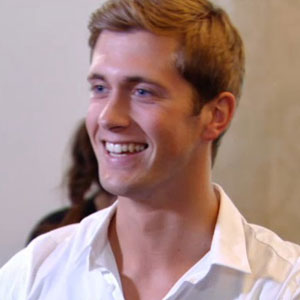 Dan's father looked stunned at first, before getting up to congratulate his son. "I'm happy for you," he said. "I'm truly happy."
"I can't stop smiling," said Dan, who went on to say he'd always wanted to be a young dad.
"You know I've always loved kids," he told his father. "You were a young dad for me. We played football together, we go to the gym together. That's how I want to be with my kid. When I found out it was just mad. It was a big shock. I had no idea."
Dan did admit he felt bad about Lucy, repeating that he had genuinely no idea about the baby when he began dating her. He described the situation as "complicated".
"No more Lucy then?" asked his dad. Dan didn't answer.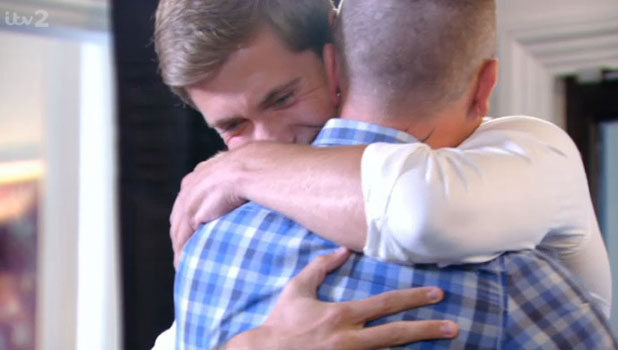 Earlier in the episode, we saw Dan chatting about how much he liked Lucy. "We're getting on alright," he said. "We're always speaking. I wouldn't say it's serious but we just get on really well. When we're together she's always holding my hand. When you first meet someone and you're first attracted to them, you are flirting all the time.
"I do really like her. She's obviously a really nice girl. Things are more complicated than that."
Lucy did not appear in last night's episode.
The news that
Dan is to become a father was announced last week
. In a statement at the time Dan said: "I'm so excited to be a dad. Having seen the scan it now feels very real and even though I know it won't be easy, I can't wait to meet my little son or daughter.
"I know I'll be a great dad and will be there every step of the way."