Superman star Henry Cavill has swooped into the top spot as the superhero Brits would most like to be saved by.
A survey by Cadbury Heroes questioned 1,000 Brits ahead of the new
Superman
film –
Man of Steel
– which premiered in London this Wednesday.
According to the study, a quarter (25%) of female fans admit swooning over the heartthrob's muscular body and chiseled features above any other superhero.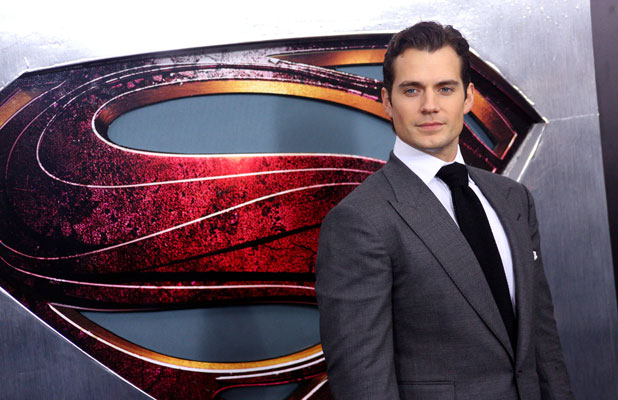 Brit
Henry Cavill
, famed for his role in the
Tudors
, beat off stiff competition from Robert Downey Jr (
Iron Man
), Christian Bale (
Batman
), Chris Hemsworth (
Thor
) and Chris Evans (
Captain America
) to take the superhero top spot.
When questioned about what super powers they would most want, nearly a quarter (24%) of women opted for to become invisible, whereas most men (22%) would rather travel through time. Flying and immortality were also among popular powers.
A spokesperson said: "As
Superman
fever hits the country this week it is no surprise the nation dreams of having a Clark Kent superhero power like flying or super strength."
Most desirable superhero the nation want to be rescued by:
Superman – Henry Cavill – 25%
Wonder Woman – Lynda Carter – 23%
Batman – Christian Bale – 10%
Iron Man – Robert Downey Jr – 7%
Wolverine – Hugh Jackman – 7%
Spiderman – Andrew Garfield – 6%
Thor – Chris Hemsworth – 5%
The Hulk – Edward Norton – 4%
Flash Gordon – Sam Jones - 3%
Captain America – Chris Evans – 2%
Women's most wanted super powers:
Invisibility – 24%
Time travel – 21%
Flying – 11%
Tele-transportation – 11%
Immortality – 8%
Men's most wanted super powers:
Time travel – 22%
Invisibility – 21%
Immortality – 13%
Super strength – 9%
X-Ray vision – 7%
By Rishma Dosani