Paris Hilton has given fans a glimpse into her life behind closed doors after letting the cameras into her home.
Paris, 32, invited America's
Elle
magazine into her Beverly Hills mansion after allowing the property to make a cameo appearance in the forthcoming Emma Watson film
The Bling Ring
.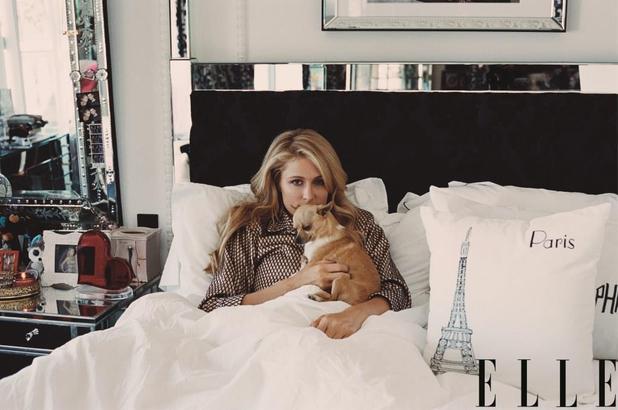 The movie's director, Sofia Coppola, took the series of candid photographs, which show Paris' lounge, bedroom and even her doggy house outside.
In one picture, Paris is lying in bed under a white duvet. Next to her are cushions with the word 'Paris' on, along with an image of the Eiffel Tower. She also has family photographs on the dresser.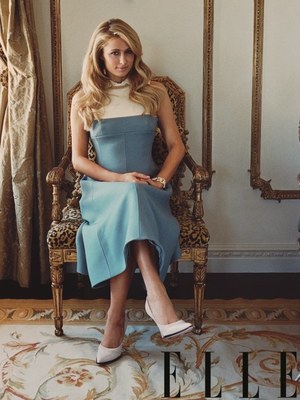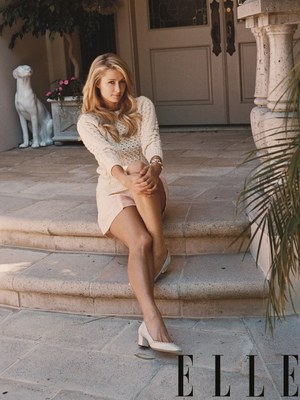 In another shot, Paris has posed on the steps leading up to her giant front door. She has also been captured sitting in an elegant guilt chair in her luxurious lounge.
Sofia has captured some of the more personalised touches to her home too, including the miniature outdoor mansion for her gorgeous dogs - who even posed for a snapshot!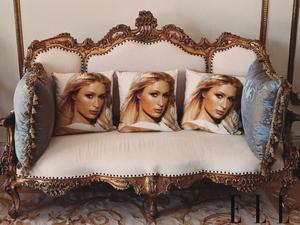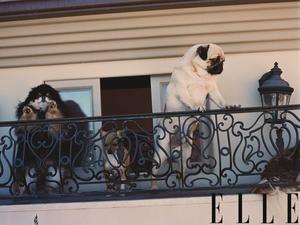 Paris also has a small settee inside her house, which has portrait photographs of her face on the cushions!
Outside, while wearing a sheer spotty dress and heart-shaped sunglasses, Paris showed off her very own pink surfboard - perfect for catching the waves in nearby Santa Monica.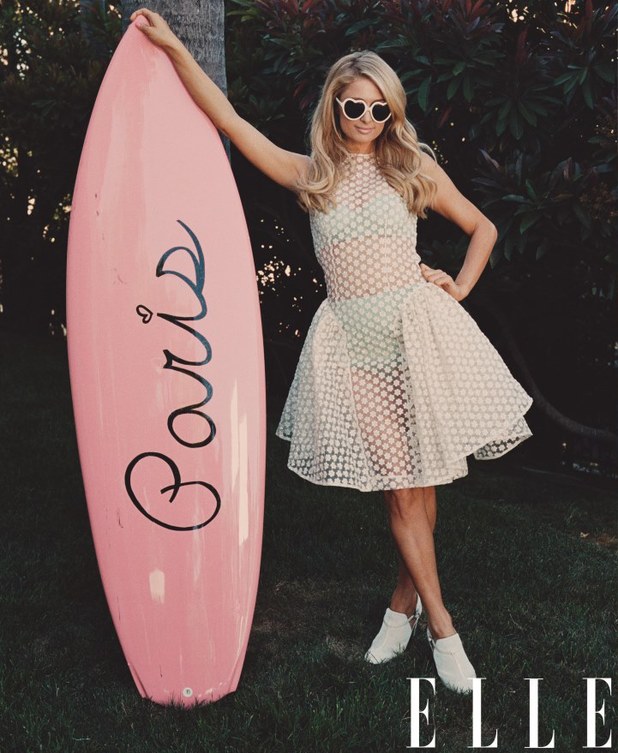 Speaking about Paris' home, Sofia commented: "I saw the pillows adorned with [Paris'] face and I took my picture with them.
"She's such a pop icon and has a sense of humour about herself. I think she was the first to really make herself into a brand. She's so dedicated to her style."
Paris Hilton at home, new photo shoot in Elle US, on sale 25 June 2013.